【 Huge Performance 】

 

Using white laser light source, the highest brightness is 460 lumens, and the longest beam range is 1100 mete .
【Unique lever tail switch】The tail switch design can quickly switch between different lighting modes. In addition, outdoor mode and tactical mode can be quickly switched at any time.
【USB-C Charging Port】Powered by a 18650 Li-ion battery , T30R can be charged with a Type-C cable.
【Reliable & Professional】IP68 waterproof rating, and 1.5-meter impact resistant rating, making it ideal for outdoor activities!
Trustfire T21R Tactical Led Flashlight Torch 2600 Lumens Powerful Outdoor Lighting High Power Rechargeable 21700 Battery Lantern
Max Brightness is 2600 lumens
Max 228m Beam Distance
Power indicator
Tactical switch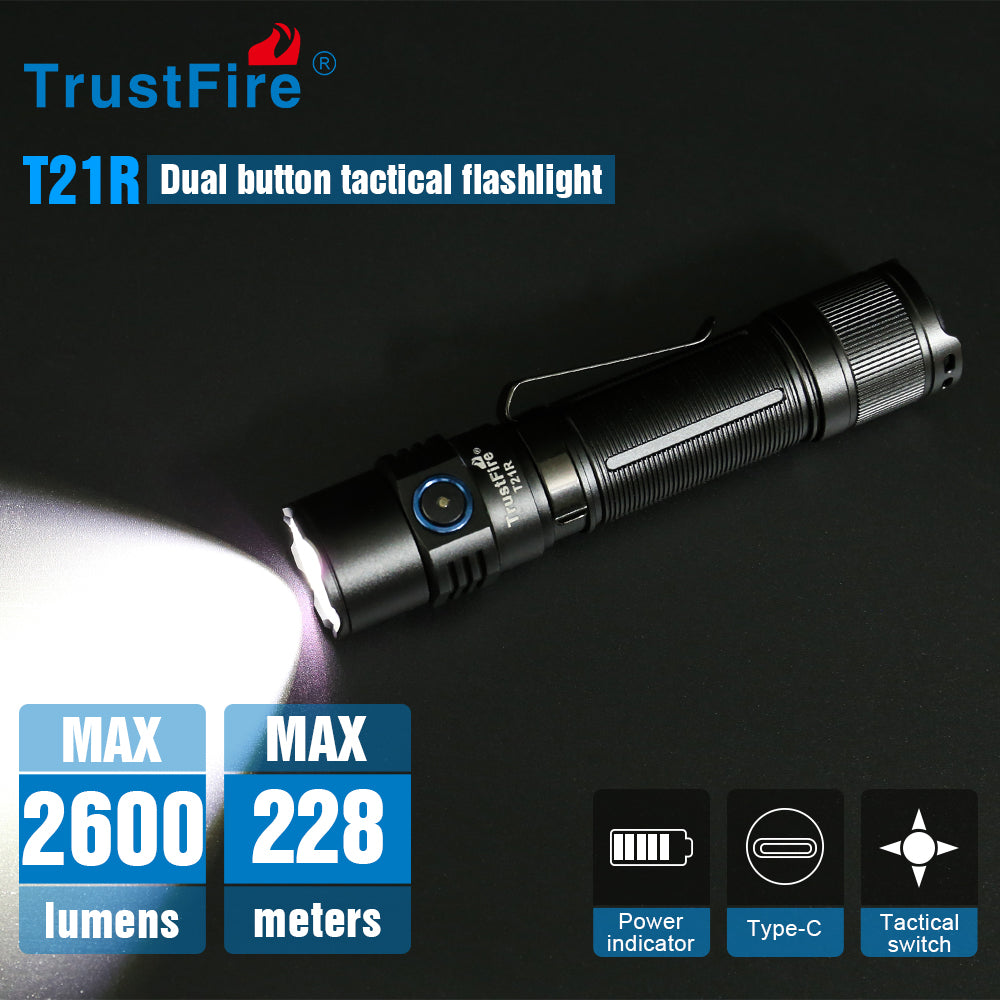 Tactical tail press for precision and efficiency
Tactical tail press
Momentary: lightly touch to light up temporarily, release to extinguish immediately. On/off flashlight: press fully to turn on/off the flashlight
Neck switch
Changing mode: low mode- medium mode - high mode - extreme high mode Memory mode: automatic memory of the current gear strobe mode: long press 1.5 seconds neck switch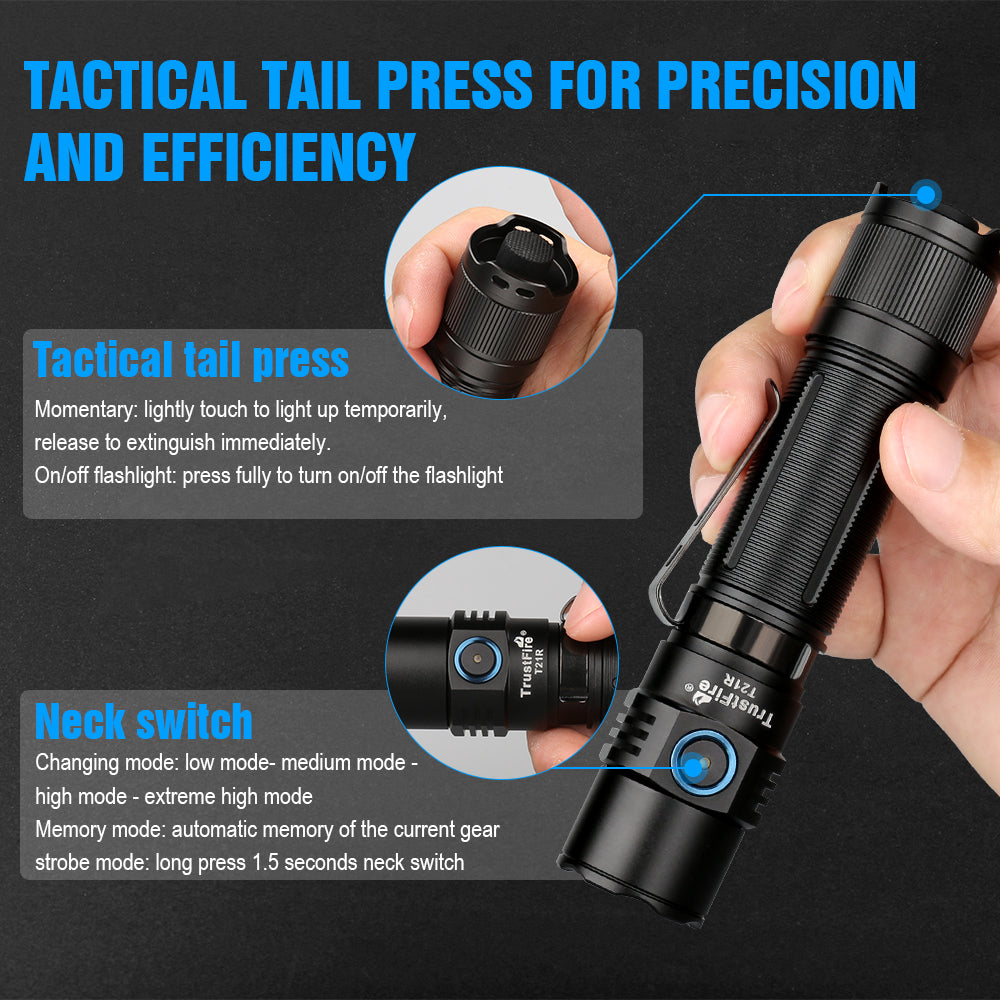 Compact size, easy to carry
Compact body, small size, the diameter of the flashlight body is only 24.6mm, It can be adapted to most of the flashlight clips on the market, easy to carry.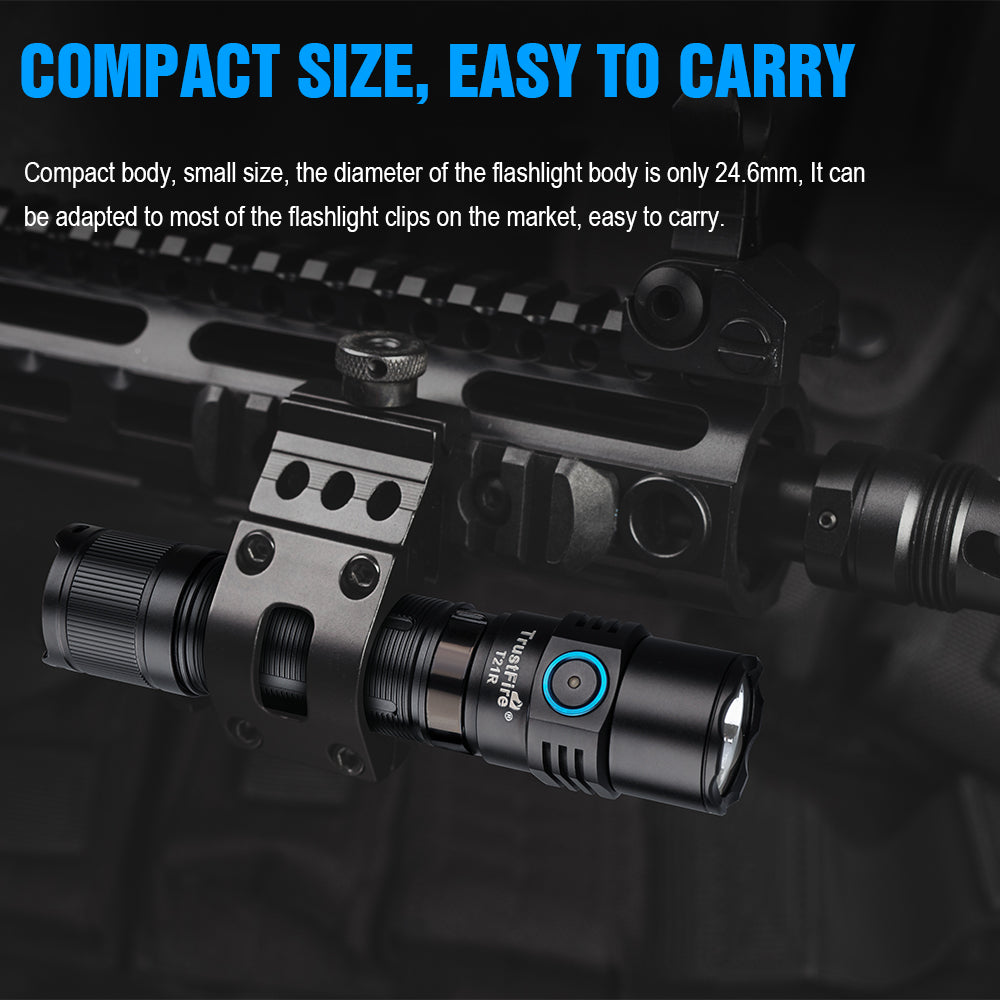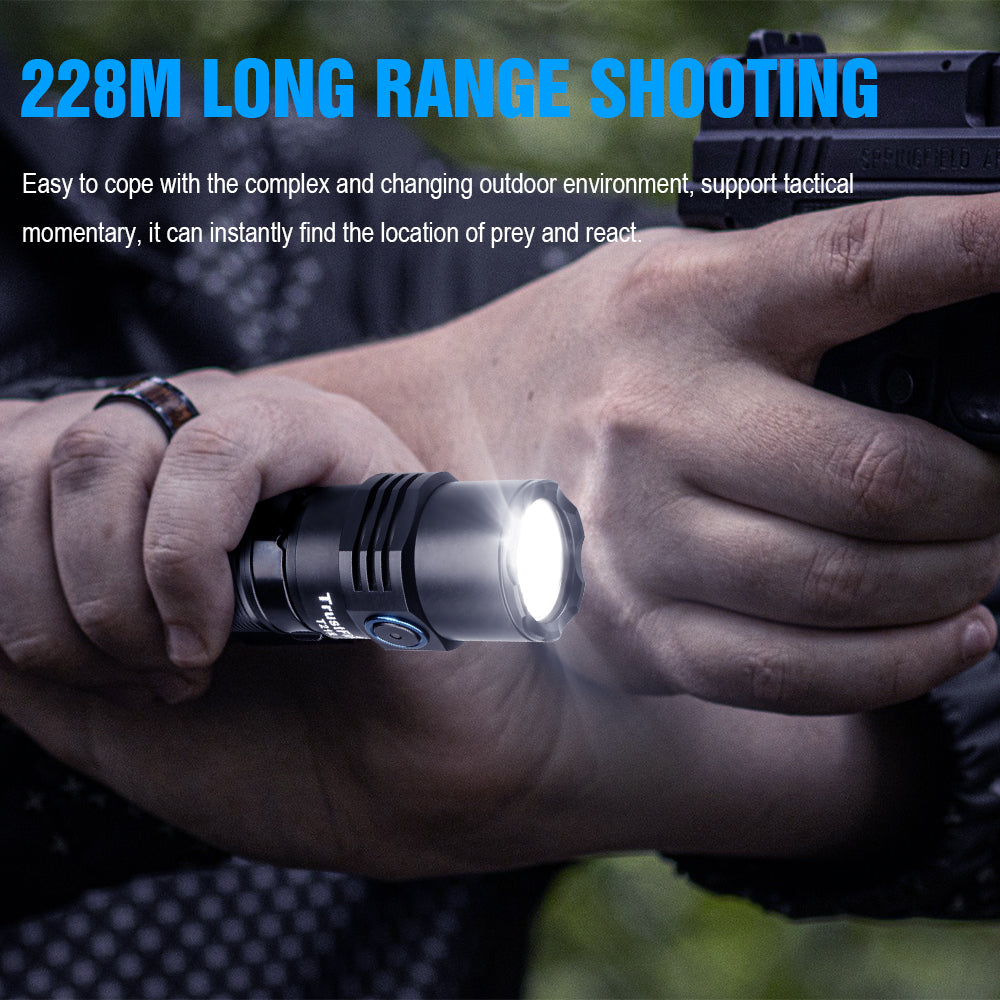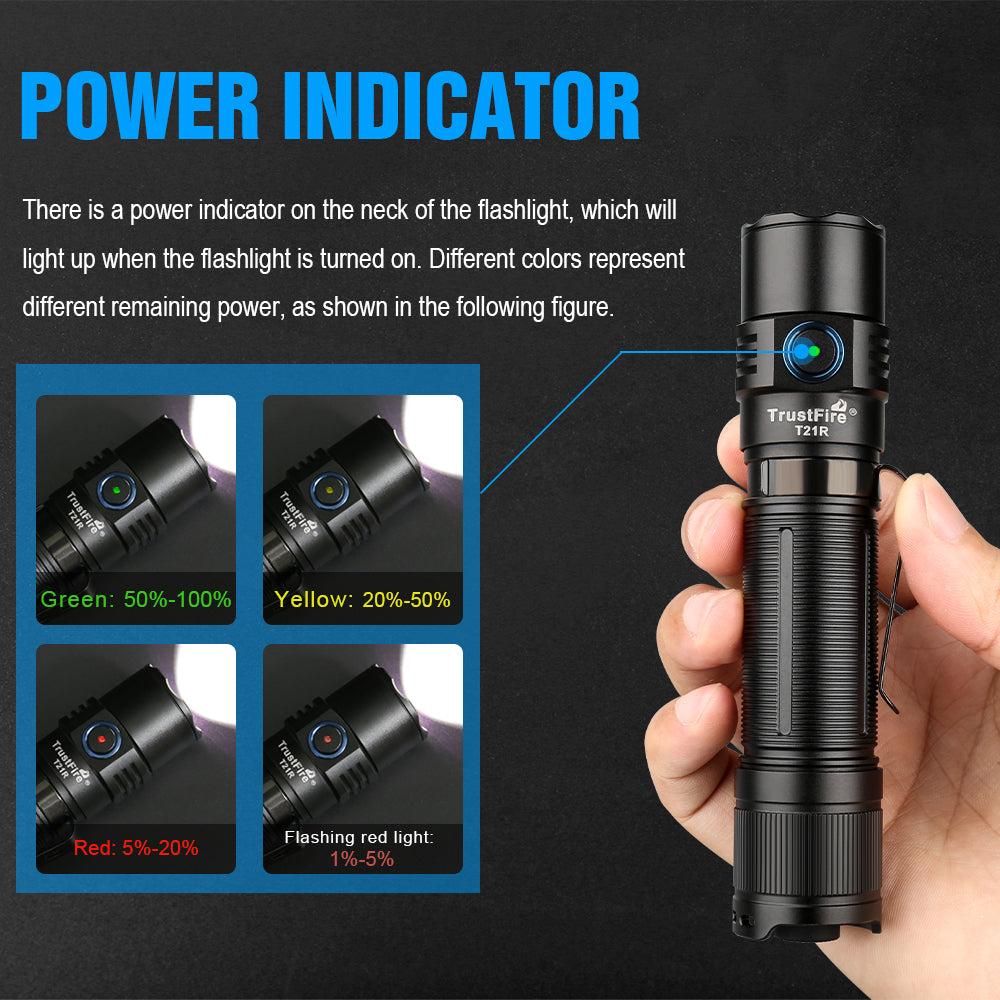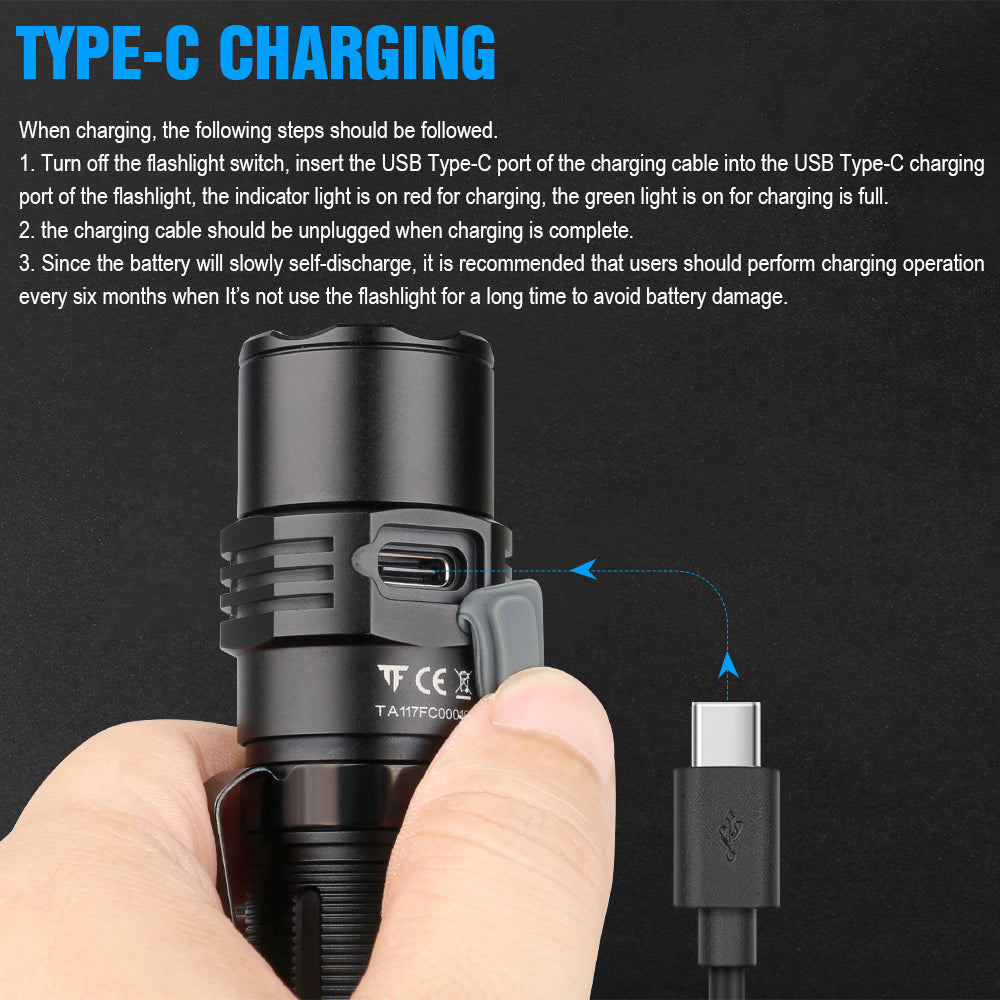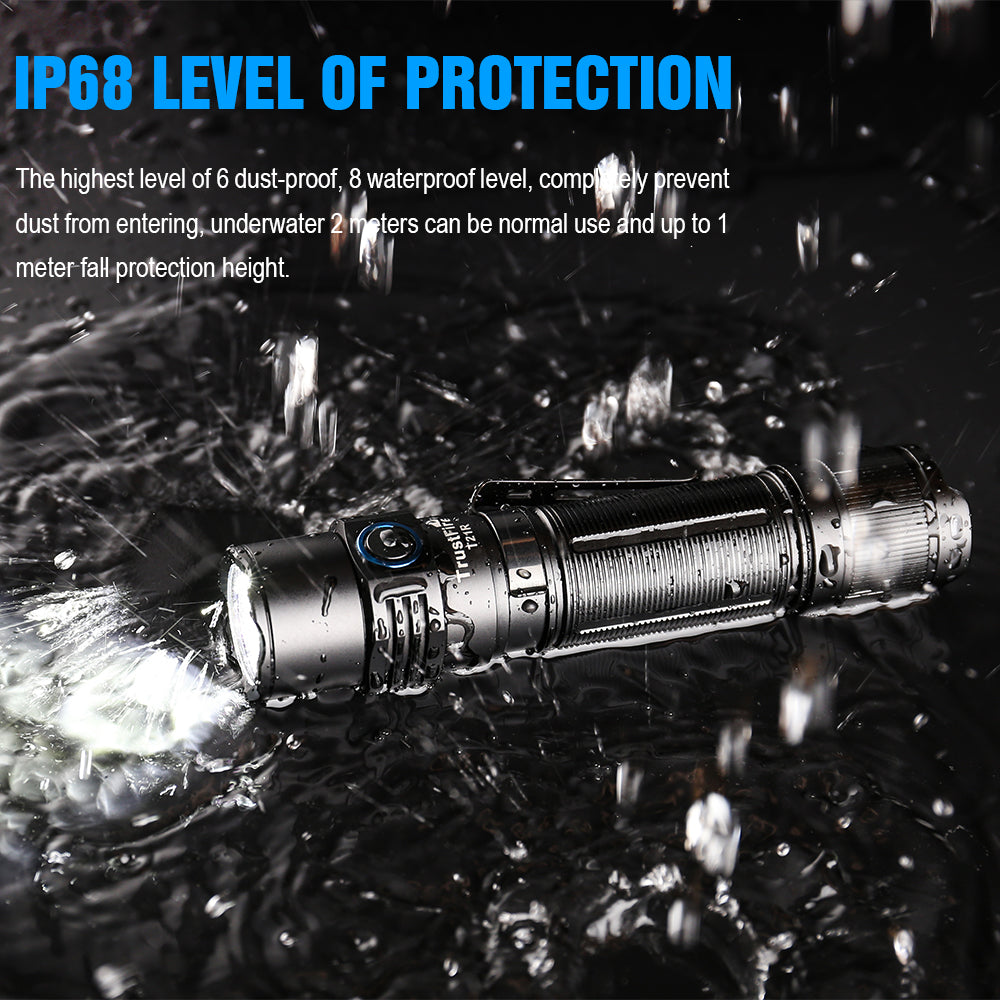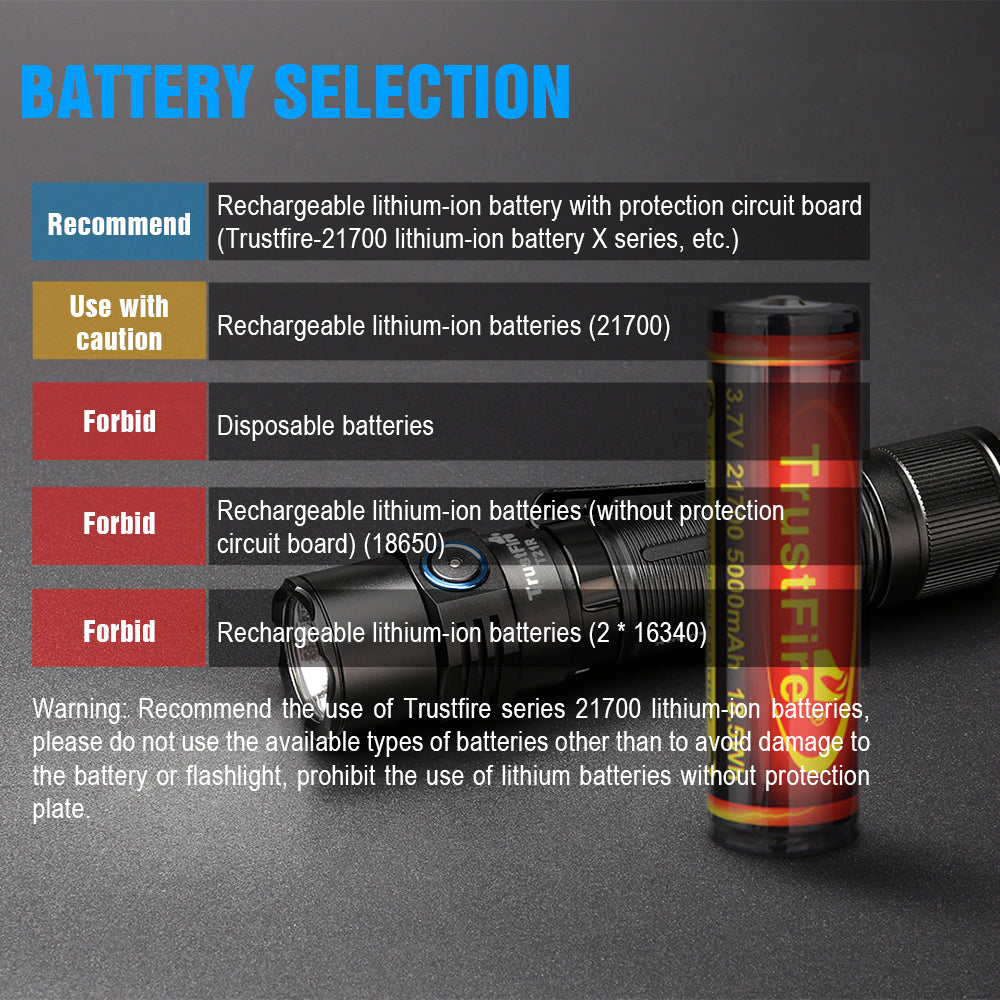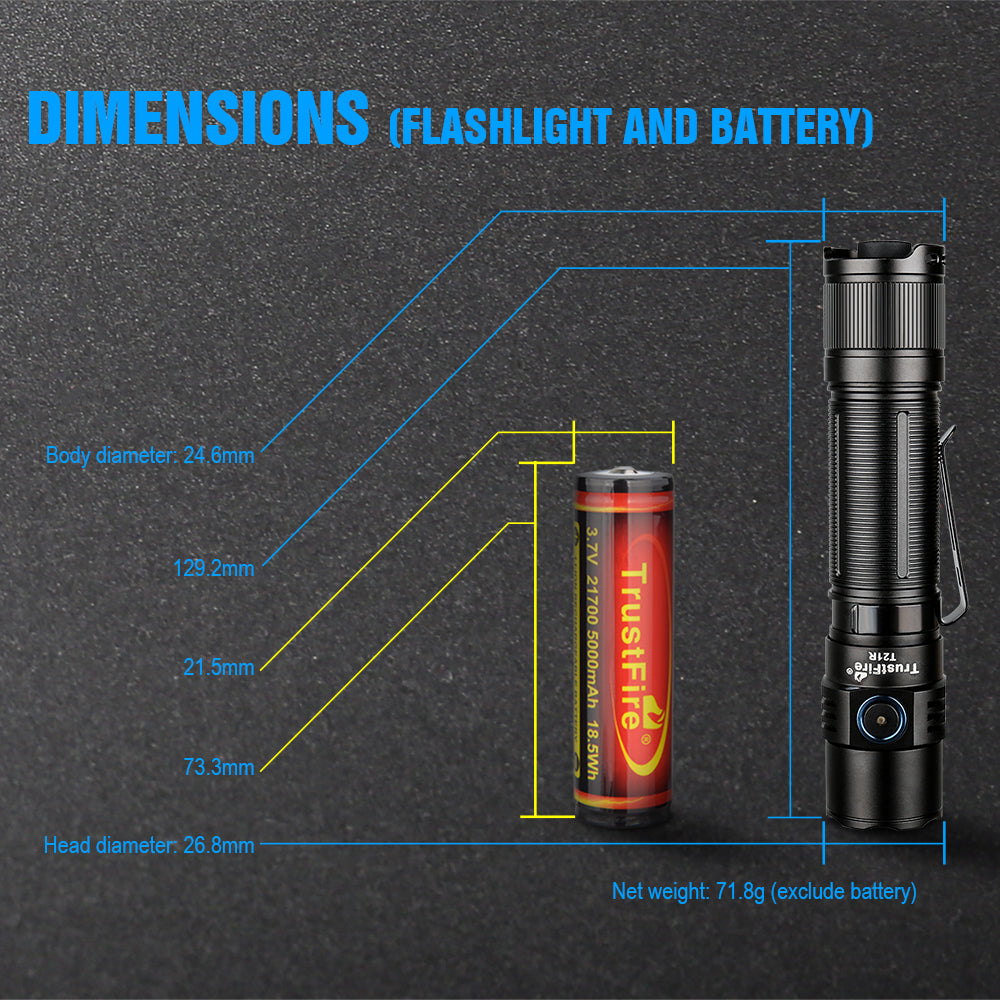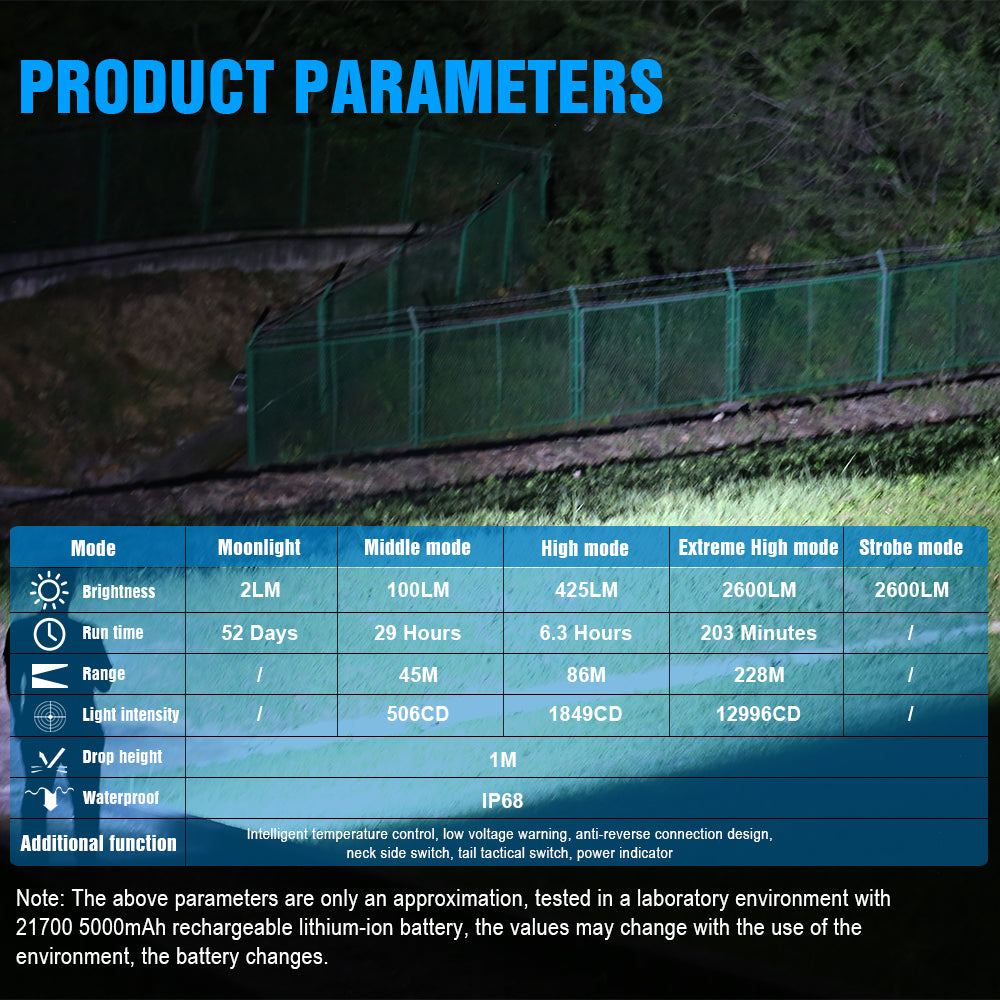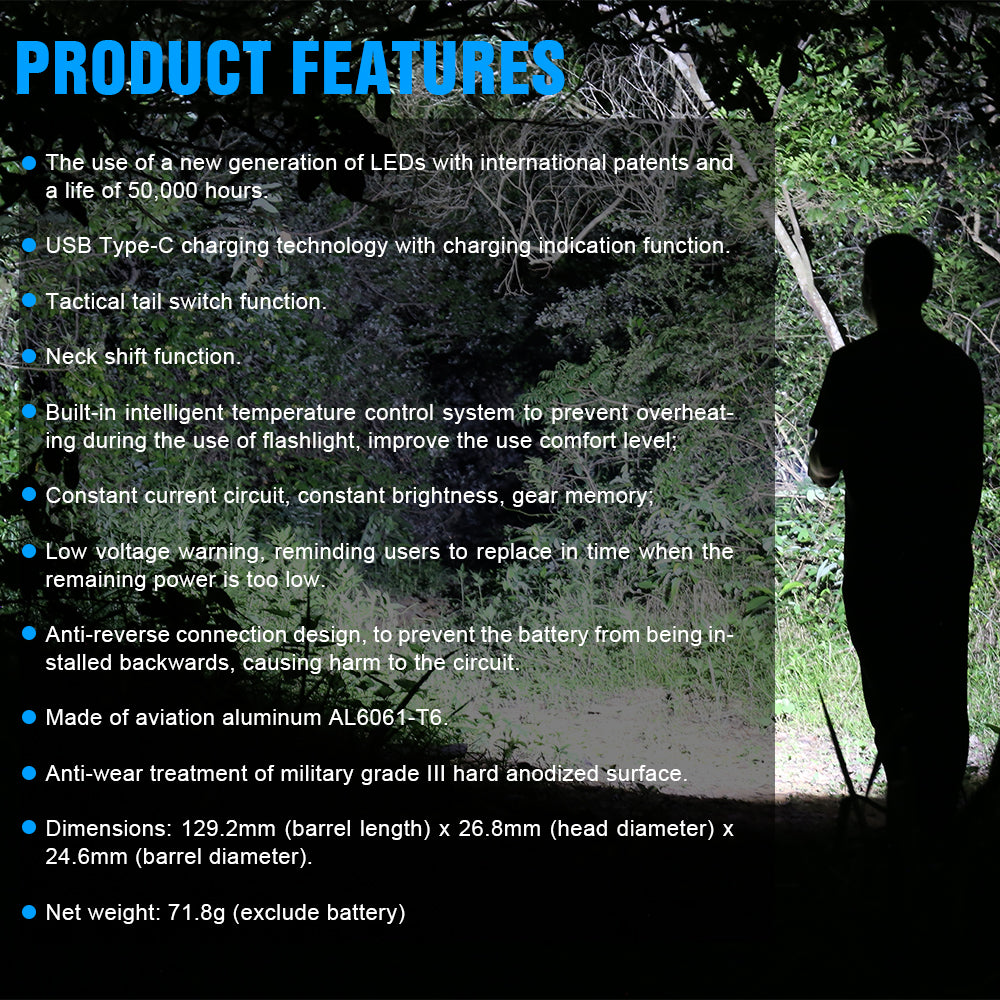 TrustFire T21R Rechargeable Tactical Flashlight 2600 Lumens