T30R is a white laser tactical flashlight with excellent performance. It has a longest beam range of 1100 meters and a full-focus beam of white laser, which is suitable for precision tactics.The super concentrated light of the white laser is treated with triple-coated lenses to eliminate the harmfulness of the monochromatic laser,Equipped with an additional Trustfire lithium-ion battery with protection circuit board on negative part to achieve long run time,Tail tactical switch, easy to operate,With power indicator function, you can know the remaining power every time you turn on, In addition, with the highest brightness of 460 lumens, IP68 protection level, USB Type-C charging technology, it can match most gun mount on the market, and the double spring design with powerful shock absorbers. T30R is the best choice for tactical partners.
PRODUCT FEATURES
★Using white laser light source, the highest brightness is 460 lumens, and the longest beam range is 1100 meters
★USB Type-C charging technology with charging indication function
★Tail tactical tail press,One touch and release
★Neck function switch, one-key dimming and shifting
★With power-on power display and modememory functionBuilt-in intelligent temperature control system to prevent the flashlight from overheating during use and improve the comfort of use
★Constant current circuit, constant brightness
★Low-voltage warning, remind users to replace in time when the remaining power is too low
★Anti-reverse design to prevent the battery from being reversed and causing harm to the circuit
★Made of aviation aluminum AL6061-T6
★The surface is treated with military-standard three-level hard anodized anti-wear treatment
★Size: 157mm(length)*30mm( head diameter)
★Net Weight: 112.1g( exclude battery)
★Laser product hazard classification: Class lllb / Class3B

Packing:1*Flashlight (battery is include)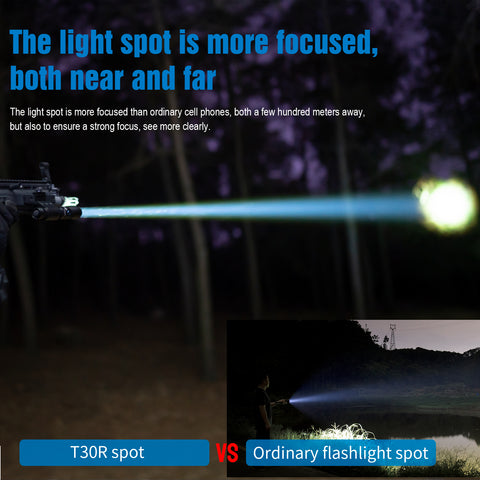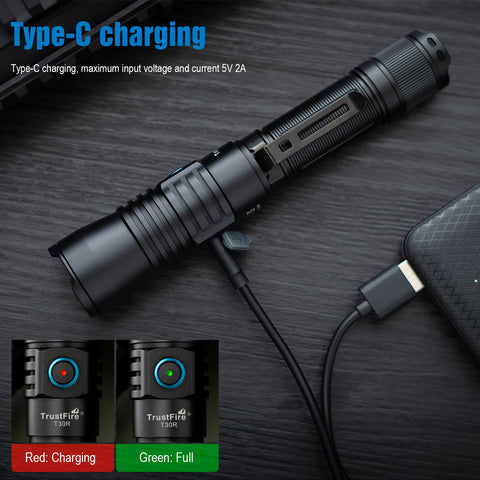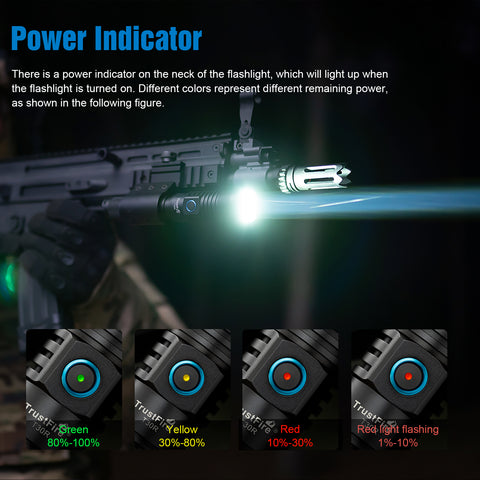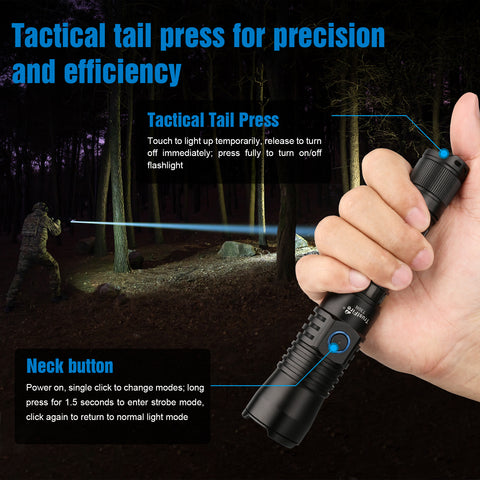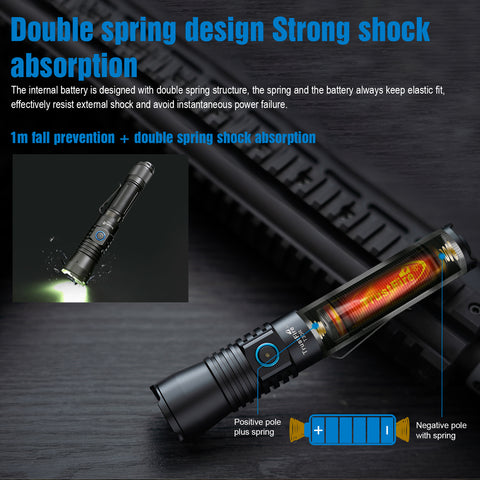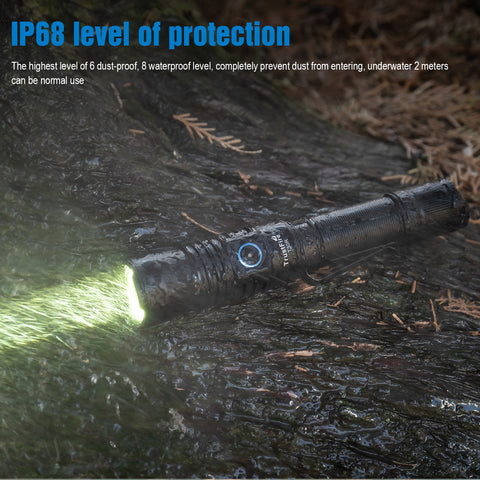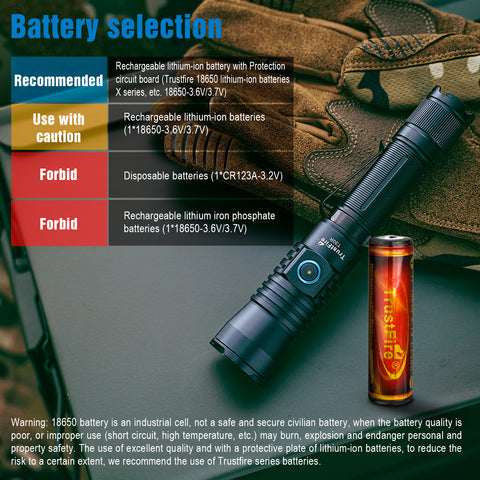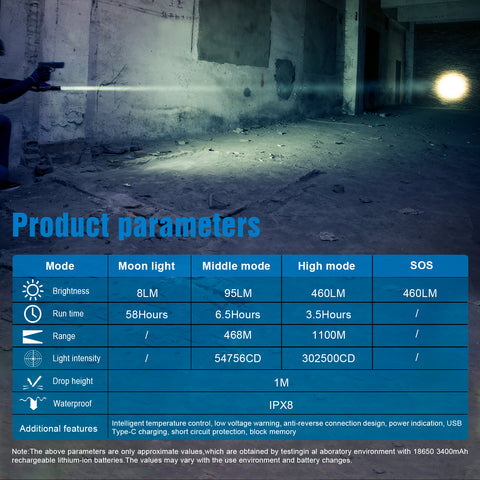 TrustFire T40R 1800 Lumen L...

T30R LEP Rechargeable Tactical Flashlight