Trustfire MC12 is a ideal dual-purpose EDC flashlight and headlamp with 5V 2A magnetic USB charging, high output 1000 lumens powered by 1*16340 battery. With high operability and high reliablity, MC12 is a perfect choice for daily home and outdoor use. 

FEATURES
Dual-use Light: Can be used as EDC flashlight and headlamp with headlight belt;
5 Working Modes: High (1000 lumens, range 105 meters )>Middle (200 lumens)>Low (60 lumens)>Moonlight(3 lumens)>Strobe(1000 lumens ). Lockout mode can be activated on the side switch for accidental triggering protection, along with a low-voltage indicator underneath;
USB Magnetic Charging: Charging current for USB cable up to 2A, better than other brand which is only 1A charing; It comes with a magnetic USB charging cable, which makes it easier to acquire the power charger whether at home or outdoors. Convenient charge at any computer or wall-mounted USB power source.
With Magnetic Tailcap: Flat magnetic tailcap that allows it to be secured to ferrous metal surfaces as a hands-free option, useful tool light;
Four Colors Power Level Indicator: Features a battery indicator located on the side switch , once the light is under OFF status, soft press the button to know realtime battery: Green (Battery remaining 50%-100 % ), Yellow (Battery remaining 20%-50%), Red (Battery remaining 5%-20%), Red flash (Battery remaining 0%-5%).
Dual-direction Pocket Clip: Easily attach to your backpack, belt, hat brim or pocket.
Compact Size and Lightweight: Length: 2.4 in/65 mm Diameter: 0.79 in/ 20.6 mm Weight: 1.07oz / 27.2 g (including battery).
Wide Output Beam Angle: 170 °, Can Maximize your vision in the dark;
Widely Used: Widely use for your everyday carry , keychain, car, hiking, camping, fishing, household, EDC, general use.
Packaging Included
1 * MC12 flashlight
1 * IMR16340 650mAh battery
1 * Magnetic rechargeable cable
1 * Headlight belt
1 * Headlight mount
1 * Pocket clip
1 * Key ring
1 * Lanyard rope
1 * Spare O-rings
1 * User manual
1 * Gift box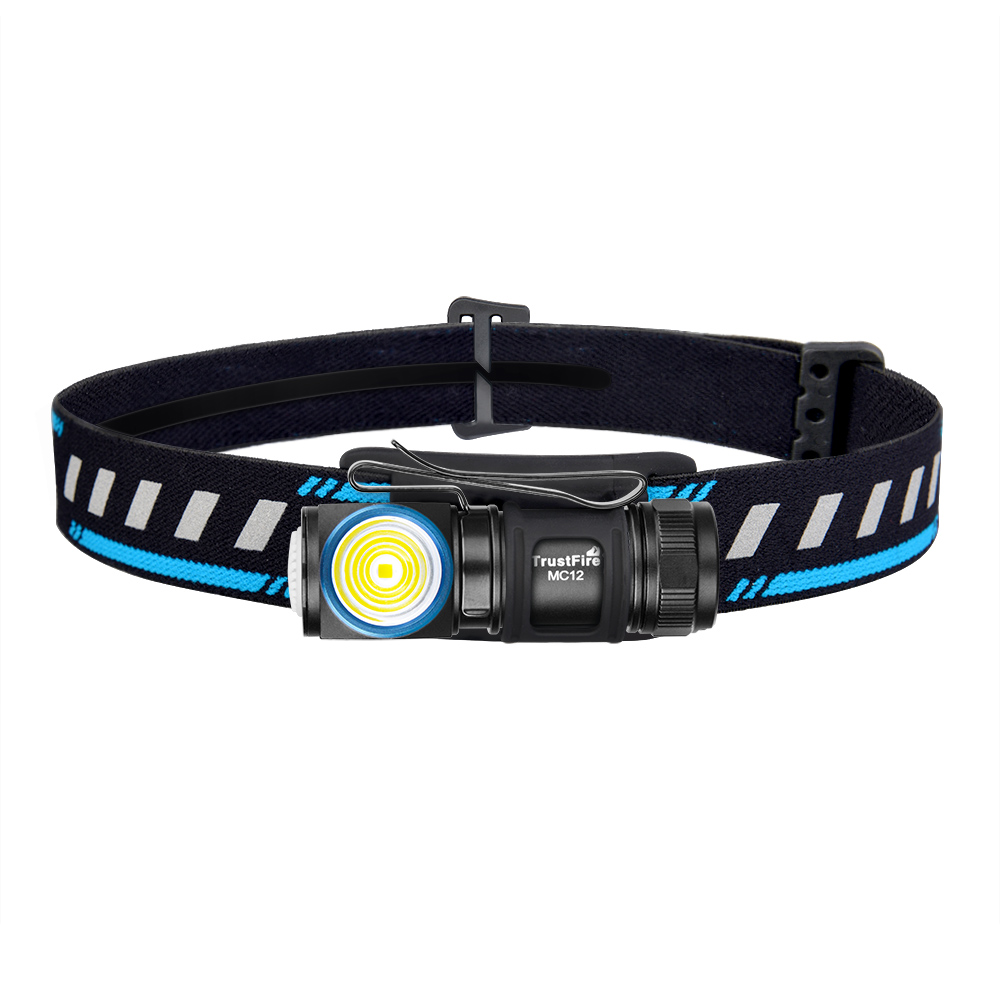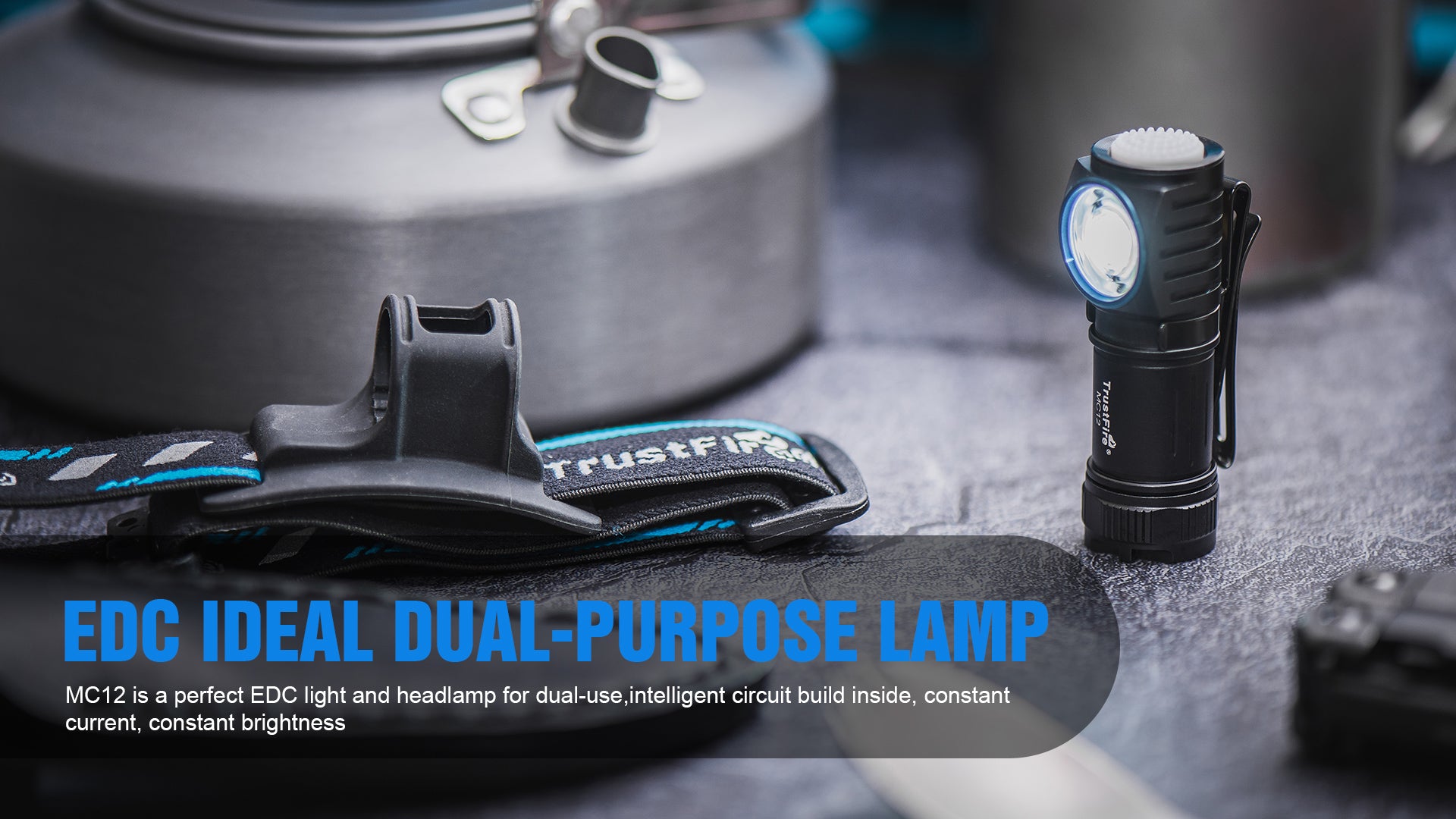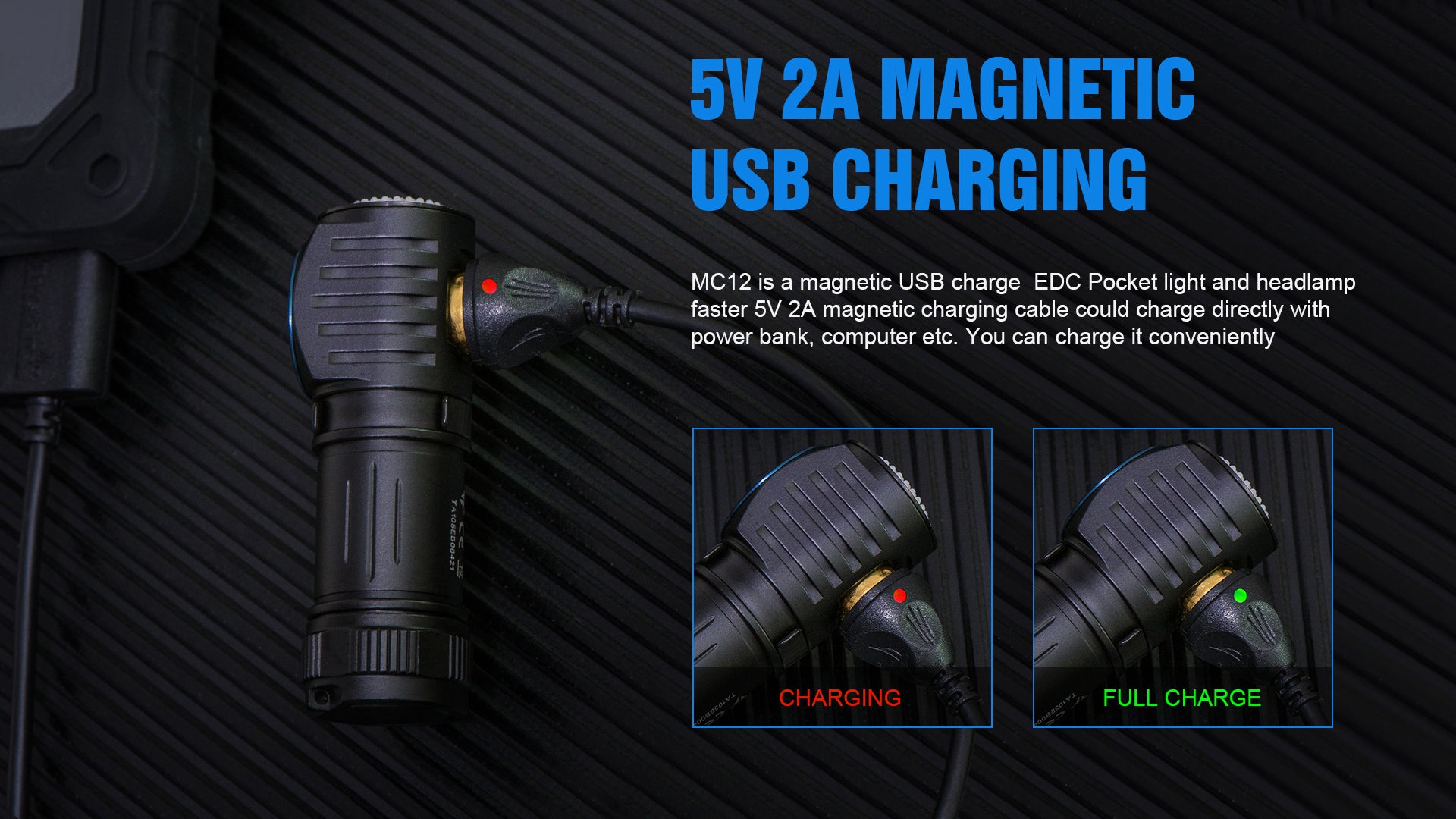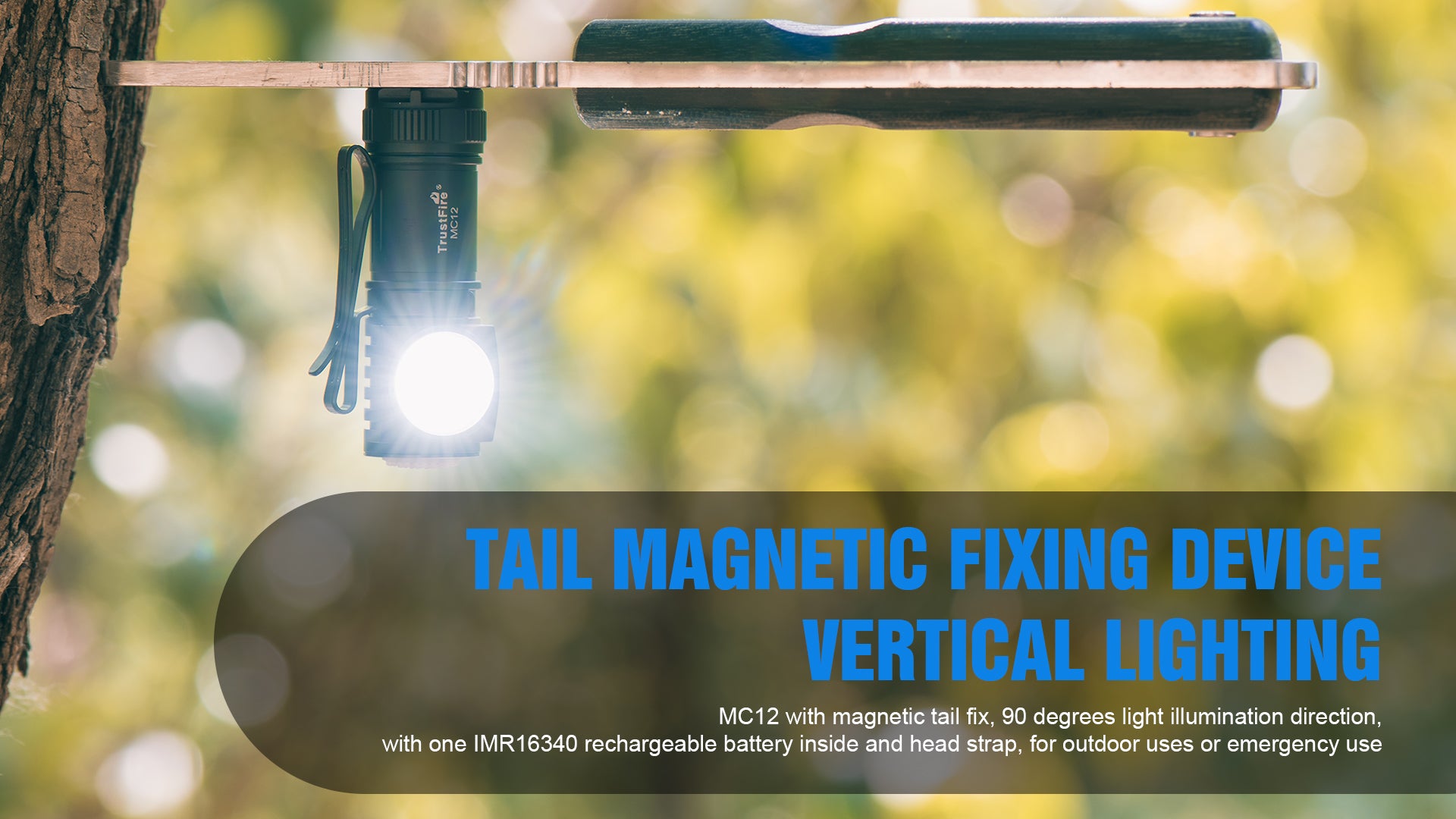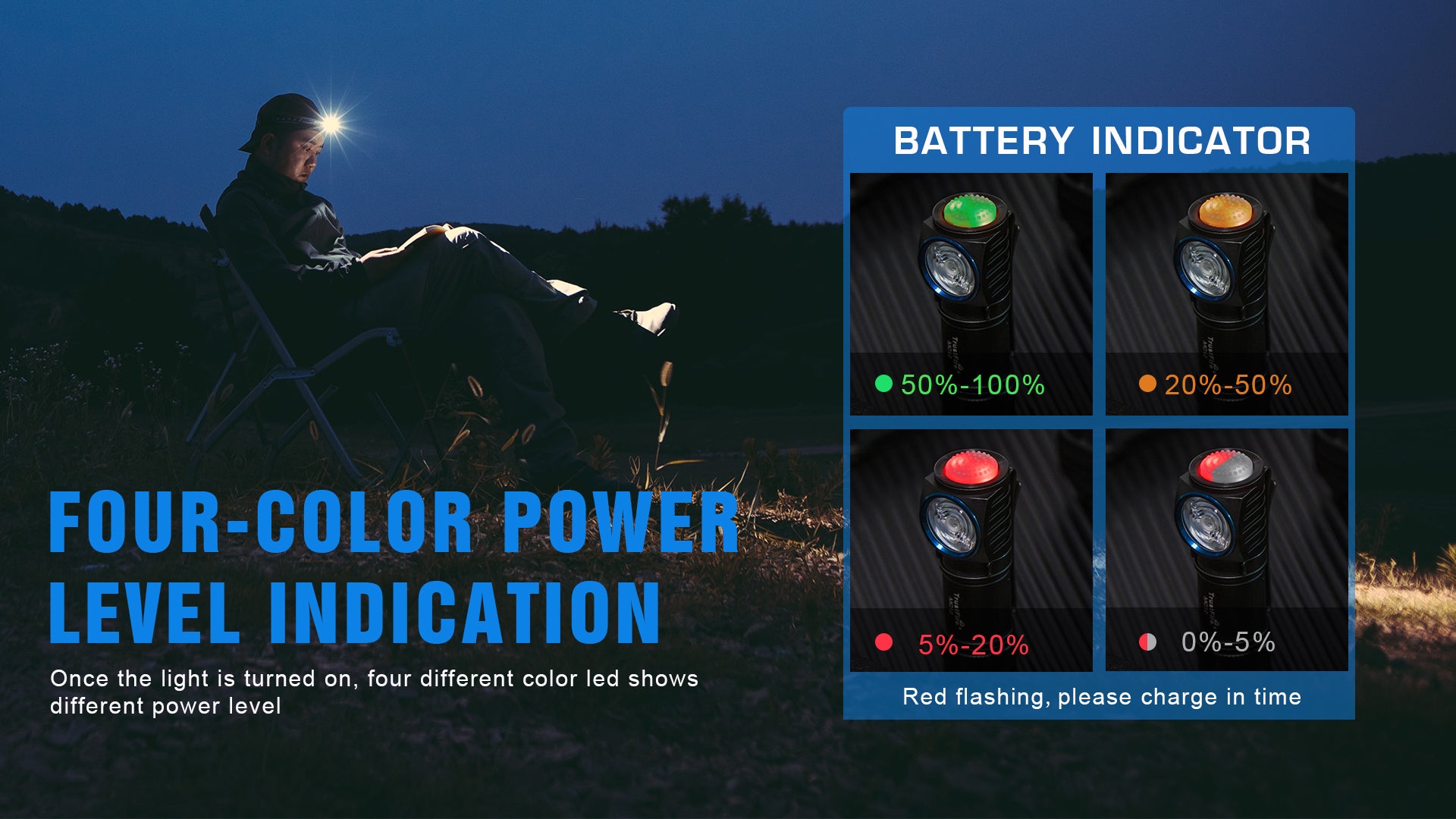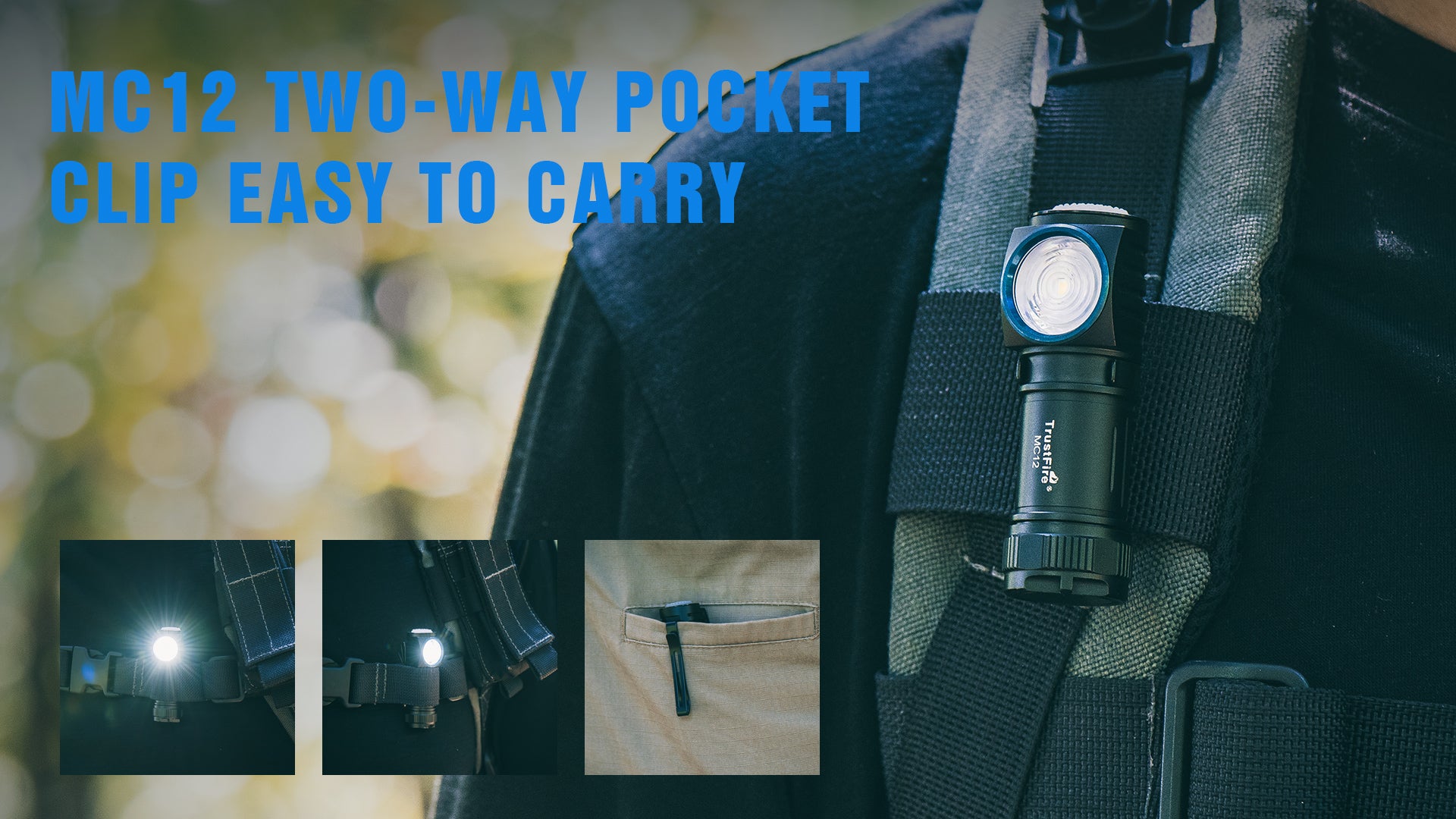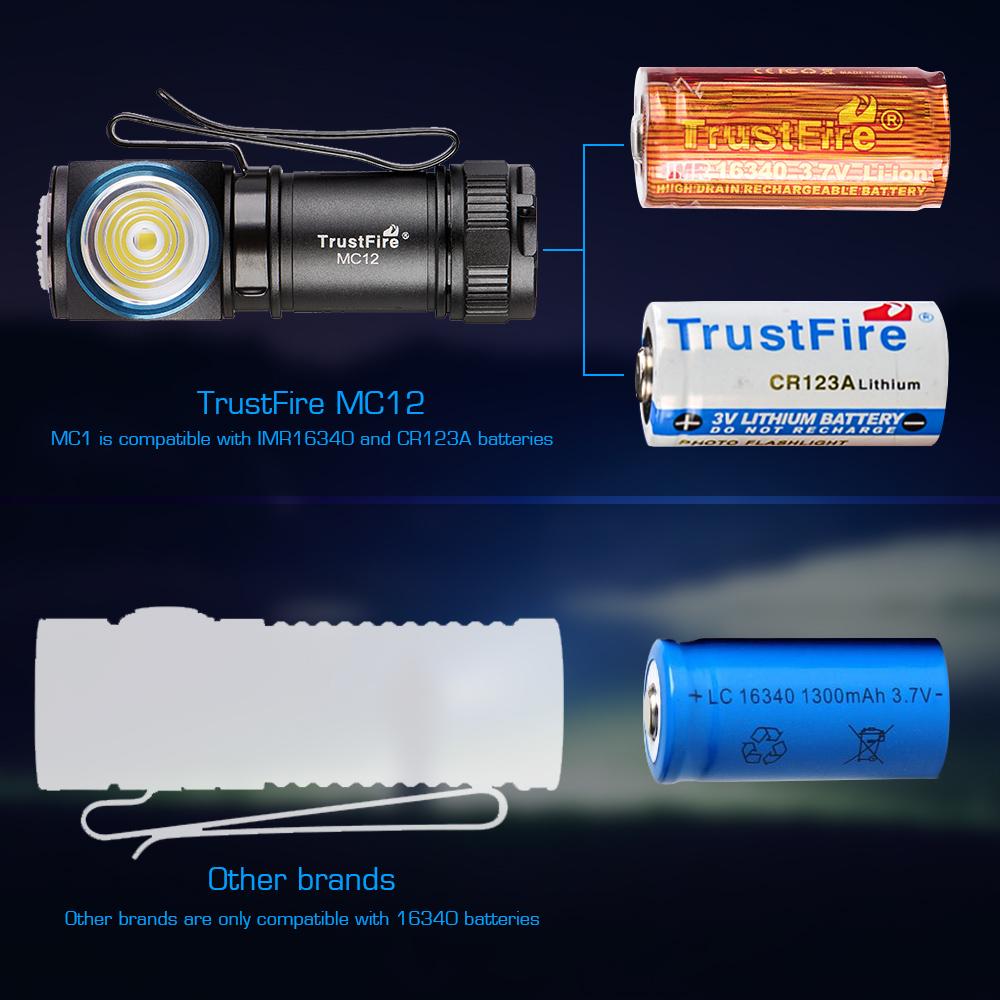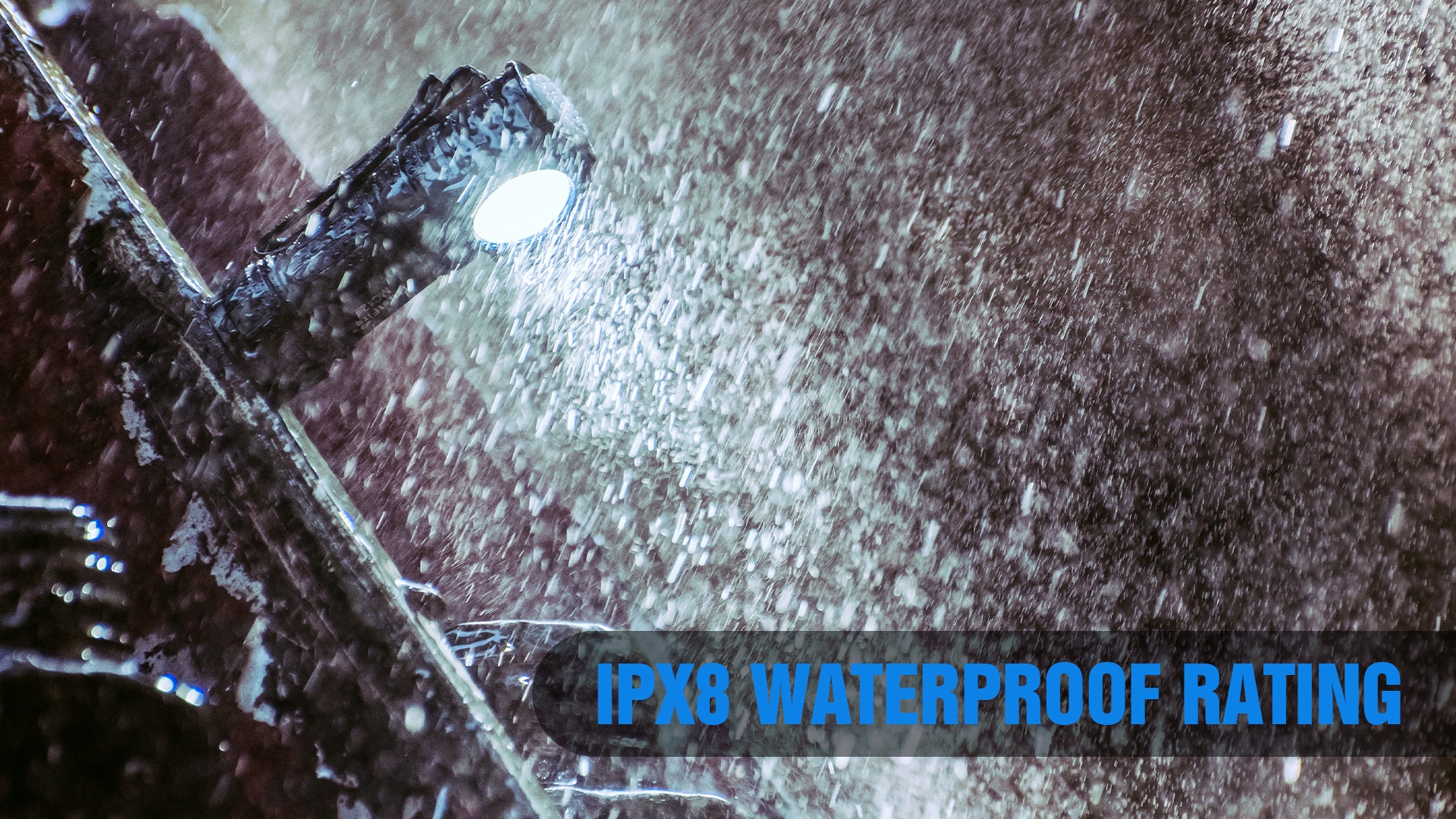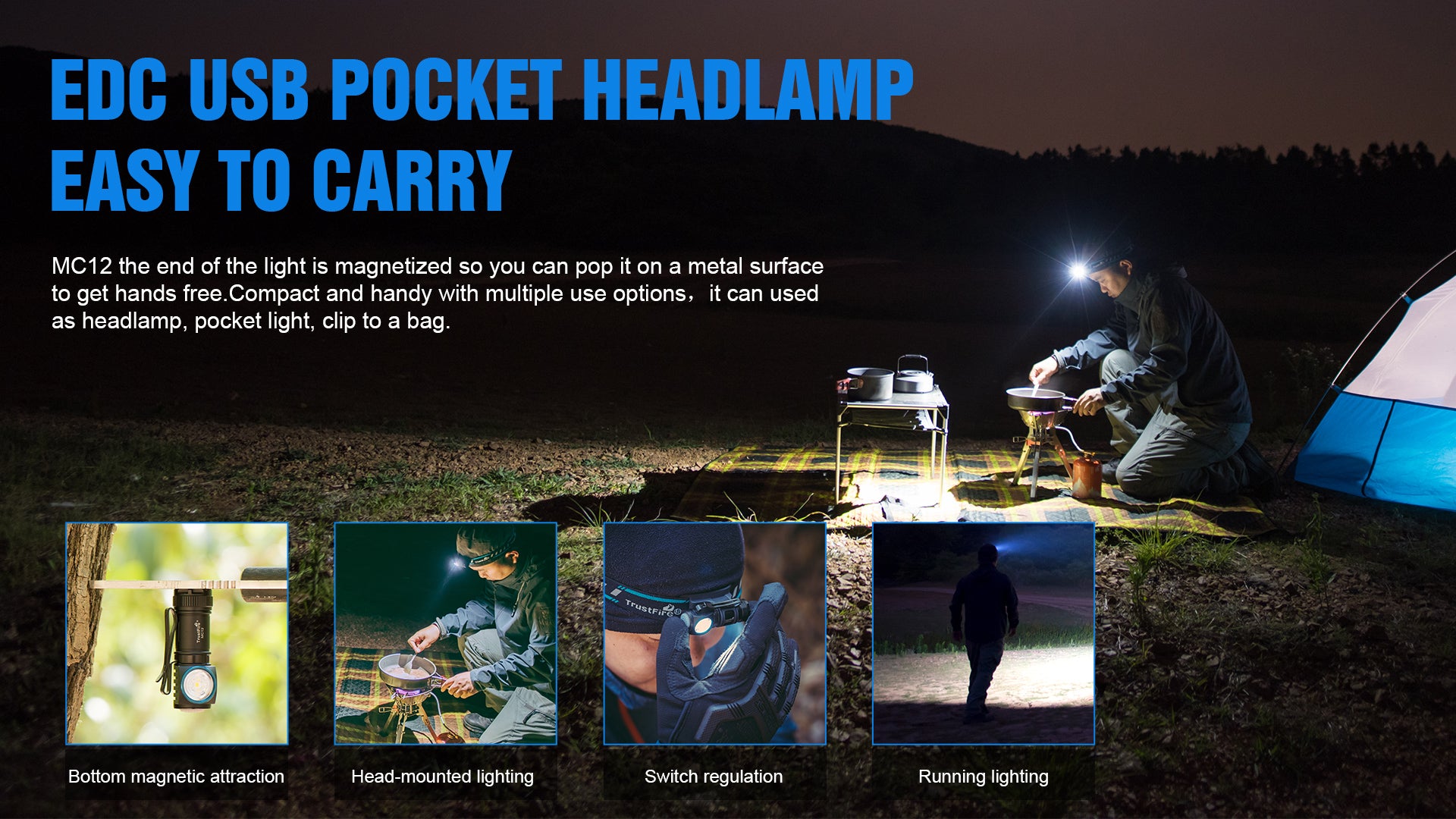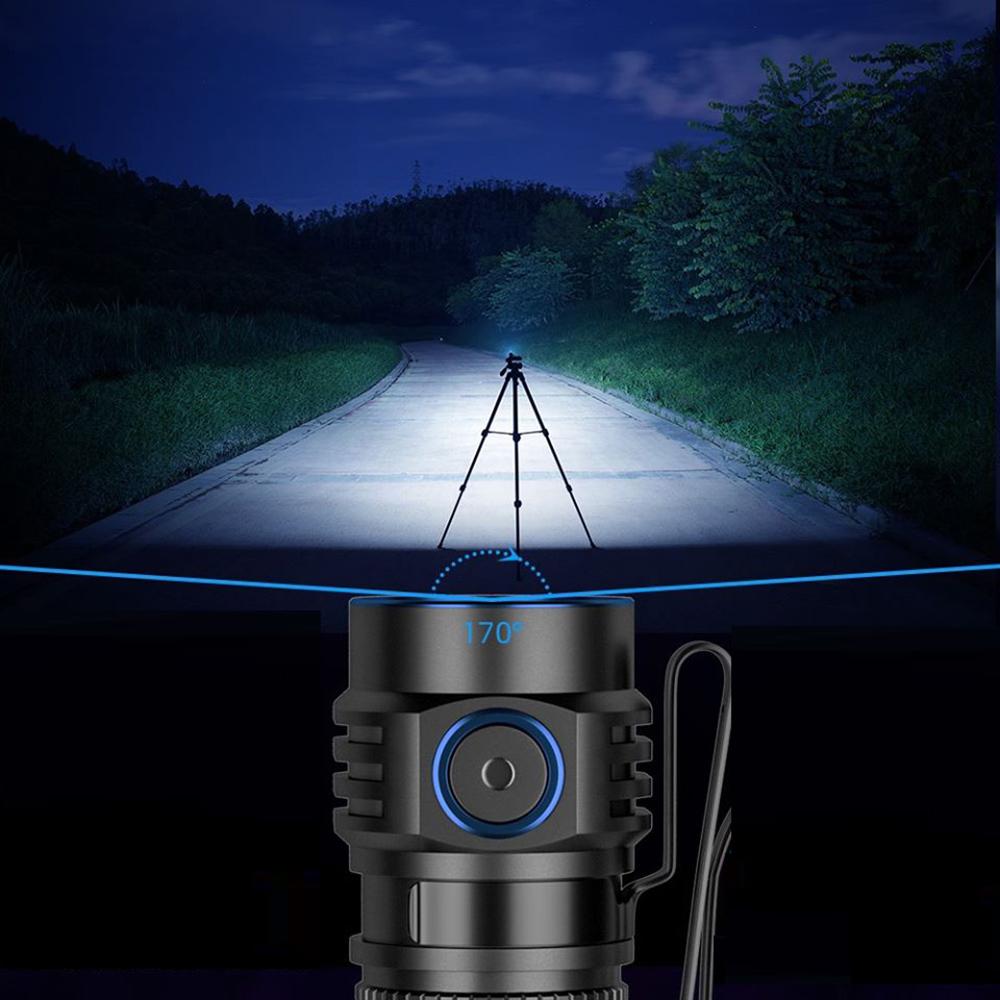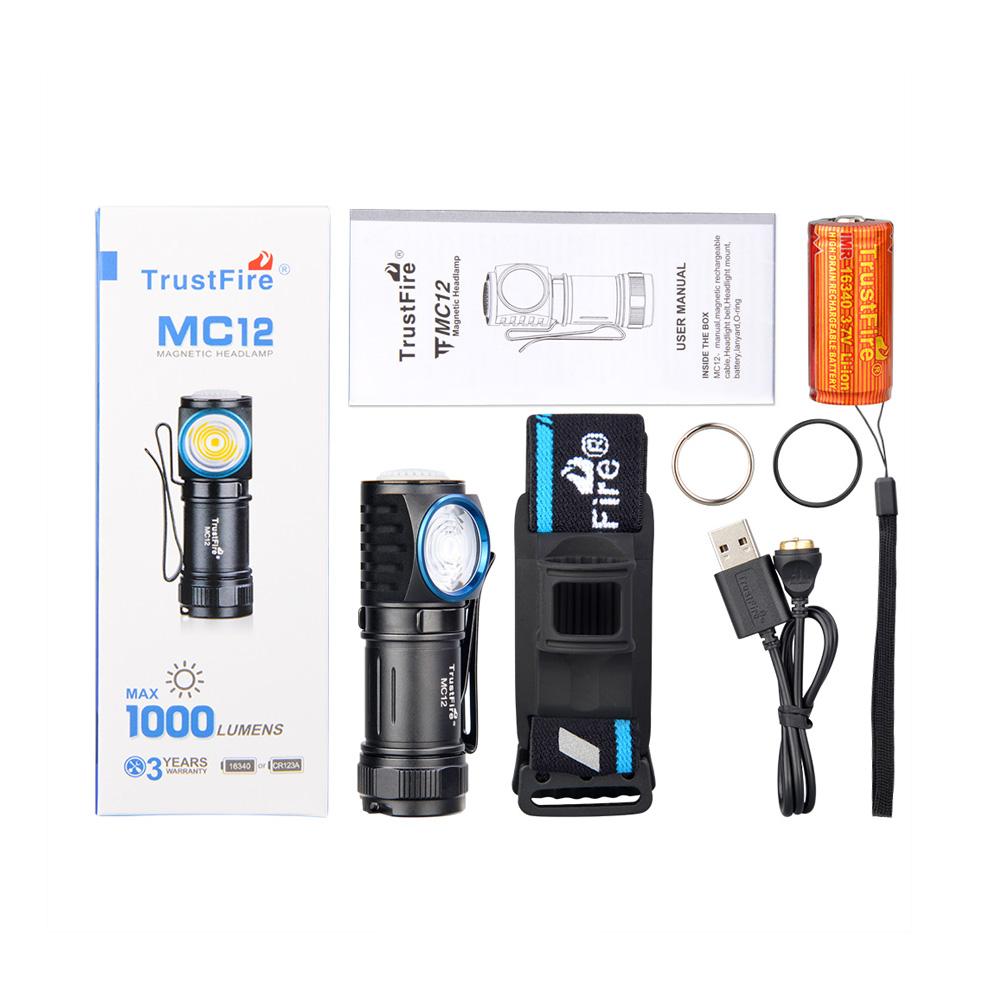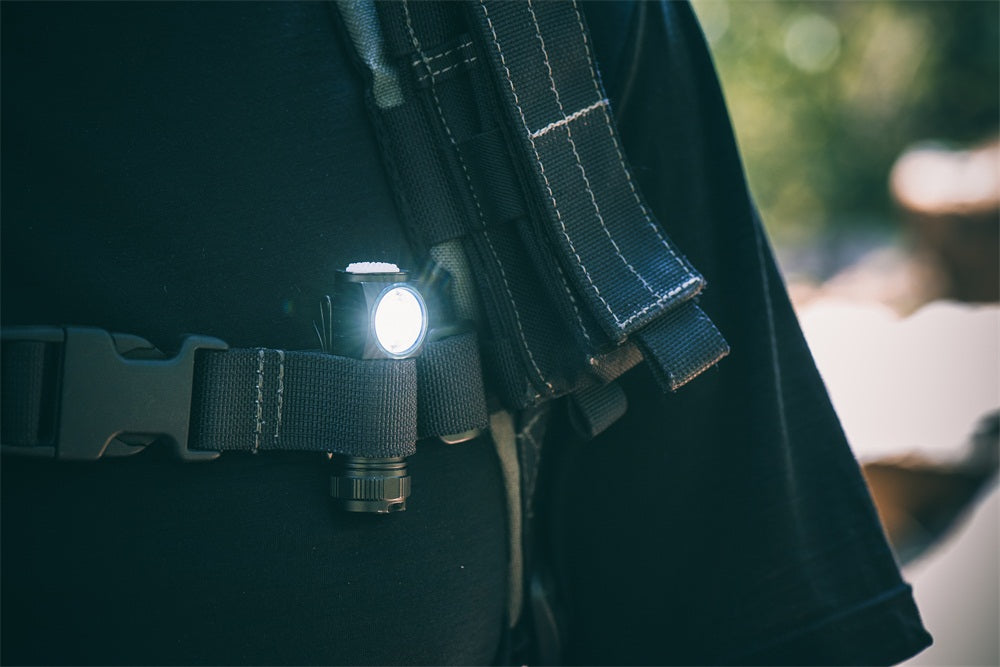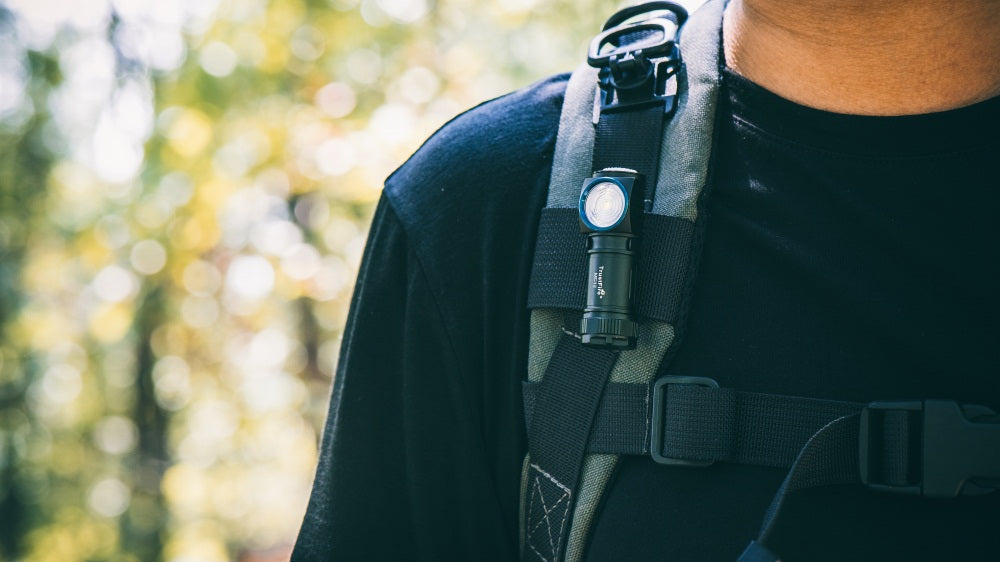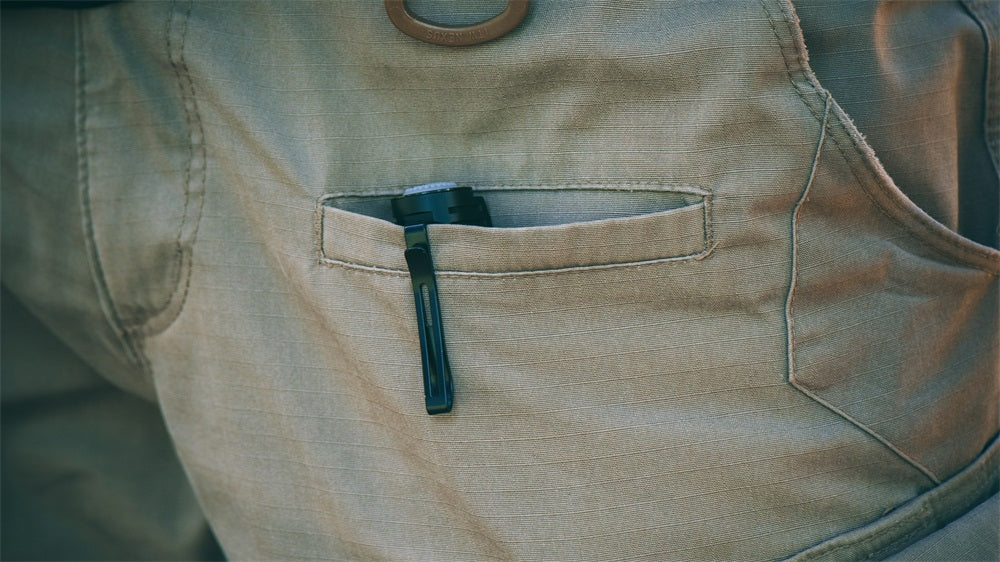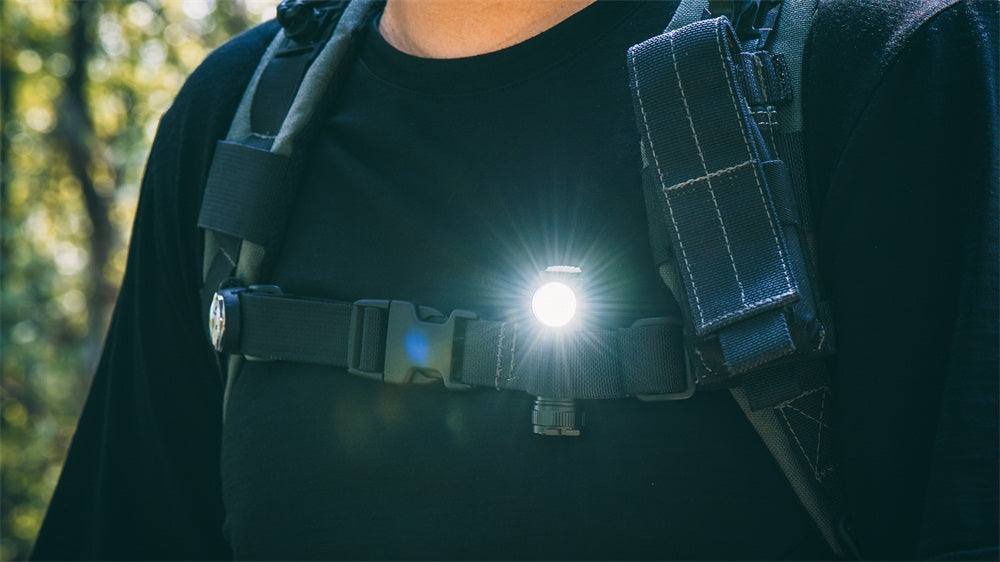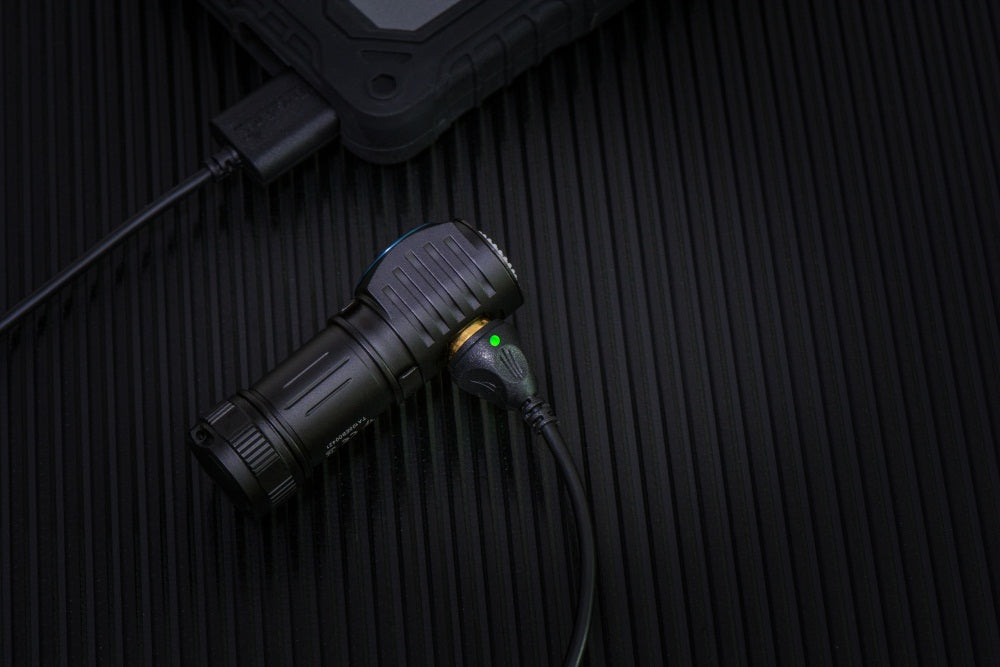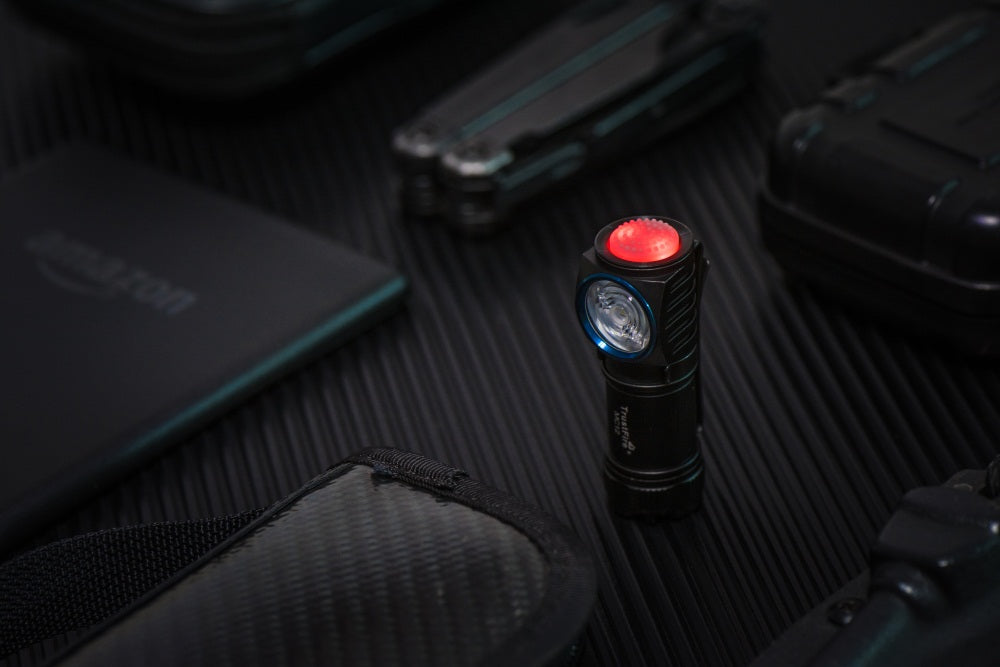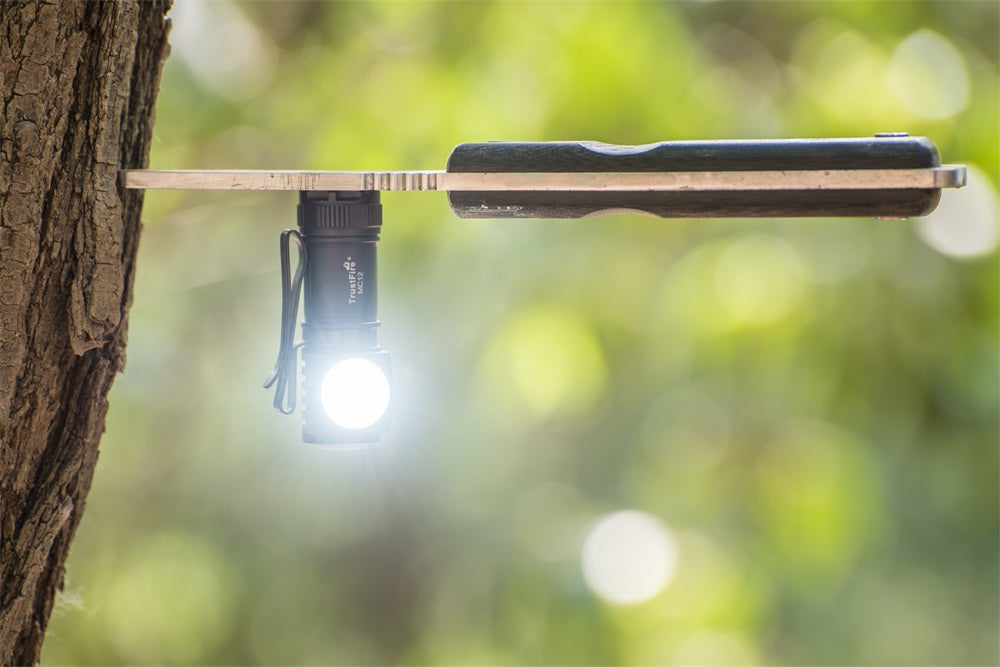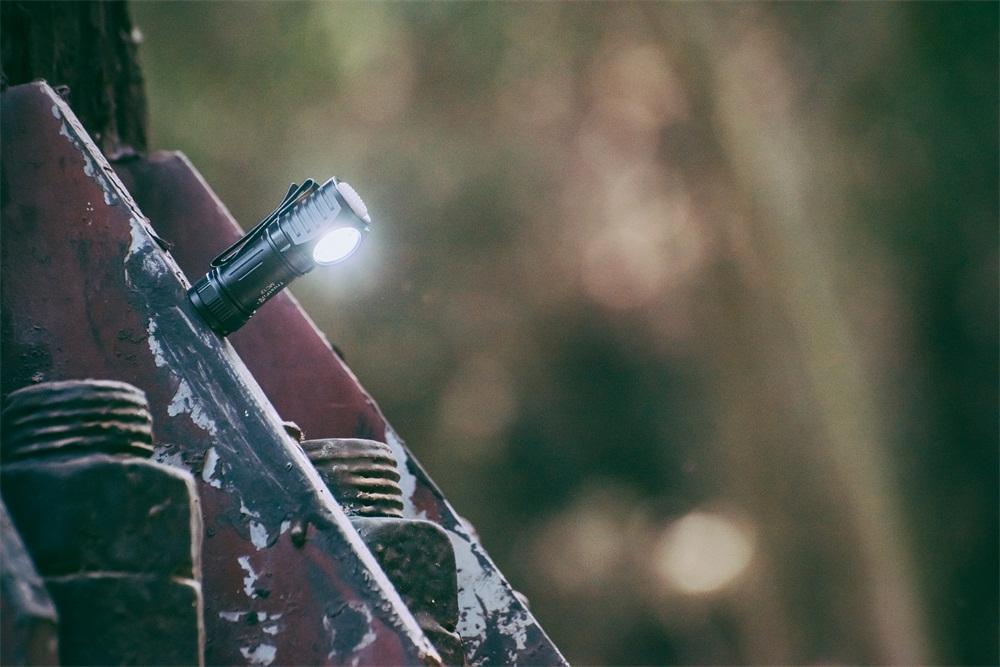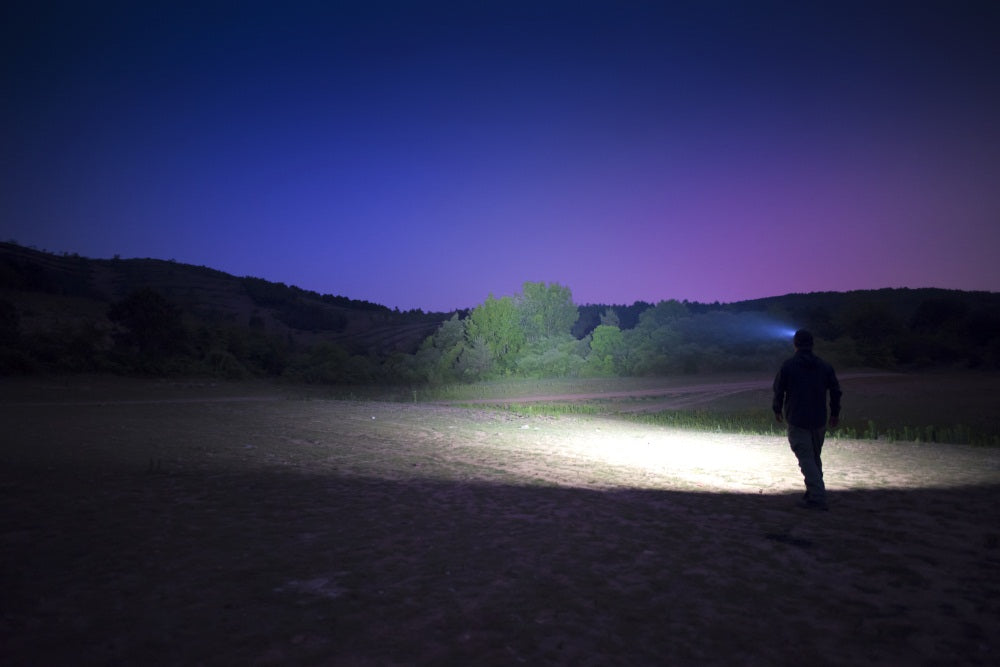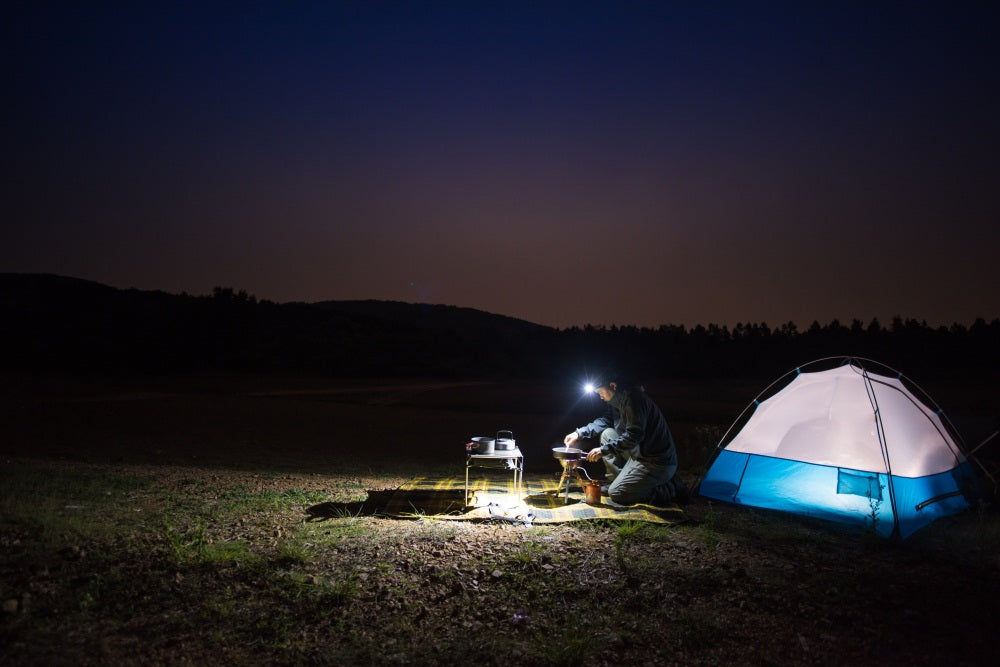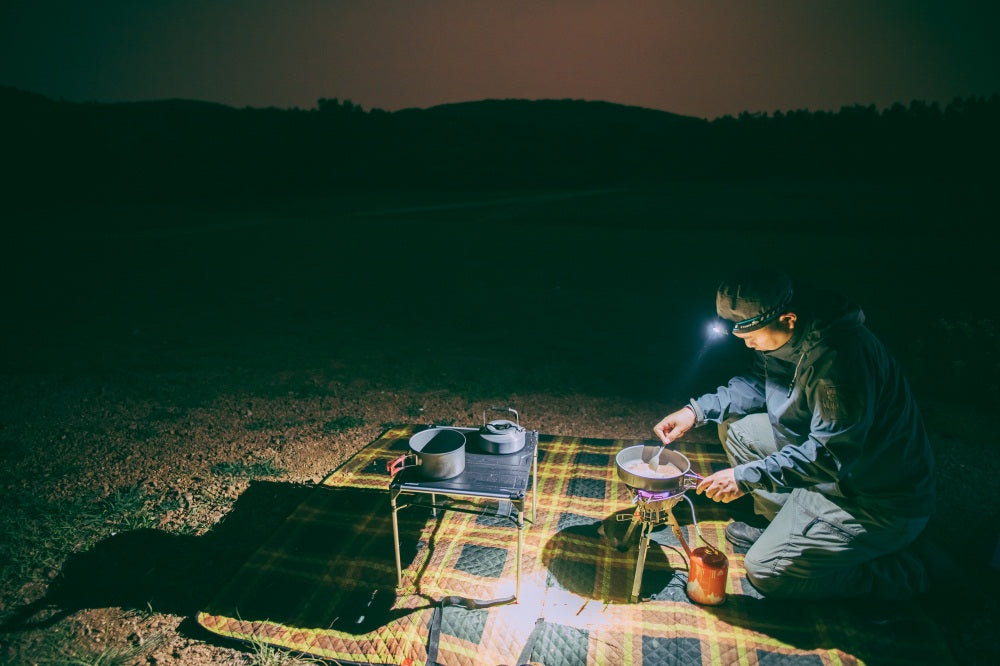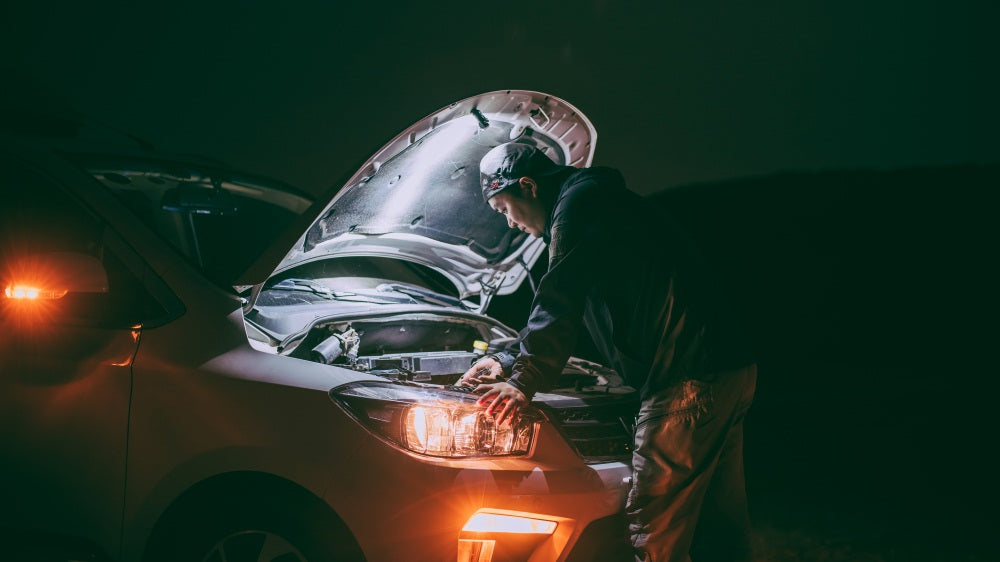 ​
ANSI/FSC

MODES
Moonlight
Low
Middle
High
Strobe
Lumens
3LM
60LM
200LM
1000LM
1000LM
Runtime
160 Hours
520 Minutes
160 Minutes
65 Minutes
/
Beam Distance
1.5M
25M
46M
105M
/
Candela
1.3CD
156CD
529CD
2756CD
/
Impact Resistance
1M
Waterproof
IPX-8
Additional Function
Intelligent temperature control, Low voltage warning, anti-reverse
Note: Testing done with IMR16340 750mAh lithum battery.All performance claims to ANSI/NEMA FL1-2009 Standard.

Nice powerful headlamp, but....
Just received this today! I was very excited to receive a high-powered headlamp rated at 1000 lumens for 65 min. Most other flashlights with this lumen output throttle down after just a few min so I was very impressed at the advertised run-time at the 1000 lumen level. Well, this one throttles down just like the others, in fact, sooner than my Olight Mini Baton. I have not tested out the run-times of the other levels yet, but I hope that they are more accurate. I emailed their support and they acknowledged that this does occur with this light. My question is why all of their claims on their website, product brochure, and Amazon listings all rate it at 65 min rather than 65 sec.! ThrustFire, please respond or correct/clarity your claims!
MC12 LED Headlamp Flashlight 1000 lumens USB Magnetic Charging(fast delivery from GERMANY and USA could receive within 5 days)
MC12 LED Headlamp Flashlight 1000 lumens USB Magnetic Charging(fast delivery from GERMANY and USA could receive within 5 days)
MC12 LED Headlamp Flashlight 1000 lumens USB Magnetic Charging(fast delivery from GERMANY and USA could receive within 5 days)