TrustFire Magnetic Charge and Discharge Charger Universal Charger for rechargeable lithium ion batteries 32650 14500 16340 26650 18650
SPECIFICATION
Charging port Input: 5V/1A
Output to battery: 4.2V/1A(Max 1.2A)
Discharge port output to other electronic devices:5V/1A
Size:170mm*20mm*9mm (L*W*H)
Net weight:18.2g
Made of high-quality engineering plastic materials
Working temperature:-20℃- 50℃
Working humidity: 5%(0℃)- 90%(40℃)

FEATURES
It can charge various lithium-ion batteries with voltages ranging from 3.6V to 4.2V for 32650,26700,26650,26500,25500,22700,22650,22500,21700,20700,18700,18650,18500,18490,18350, 17700,17670,17650,17500,16650,RCR123, 16340, 17350,16500,14650,14500,14430,14350 and other sizes.
Charging process-Can charge the battery in any environment
With Various charging methods,mobile power supplies, car chargers, laptop computers can all charge the battery,convenience and efficiency.
Note: After charging, please remove the battery in time, because the power indicator will consume power slightly.
With Power Indicator (when charging batteries)
-Red Light: Charging
-Green Light: Full
-Red Flashing: Battery reverse connection or charger fault.
The red light flashes for 1 second (1Hz) indicates that the positive and negative poles are reversed or faulty. At this time, disconnect the power and re-install in the correct direction.
Dicharging Process: with Power bank function,can be used as a power bank to charge other devices
The discharge function of UC10 can charge a phone when the power is low in an emergency.
-Green Light: Charging
-Red Light: Low Battery(40%~20%)
-Red Flashing :The battery is running out (20%~0%)
Discharge: After the battery is correctly inserted, connect the electronic device, the green light is on, indicating that the electronic device is being charged at this time;The red light is on, indicating that the power is low (40%~20%); the fast red light flashing (5Hz) indicates that the power is about to run out (20%~0%).
Qualified and Safe charging
1. Reverse connection protection: Yes, the indicator will flash the red light in seconds.
2. Overcharge protection: Yes, maximum constant voltage 4.2V charge.
3. Short circuit protection: positive/negative short circuit protection (90mA detection current will be generated).
4. 0V activation: 0V activation with battery protection plate.

PACKAGE INCLUDED
1 x UC10 battery charger
1 x User Manual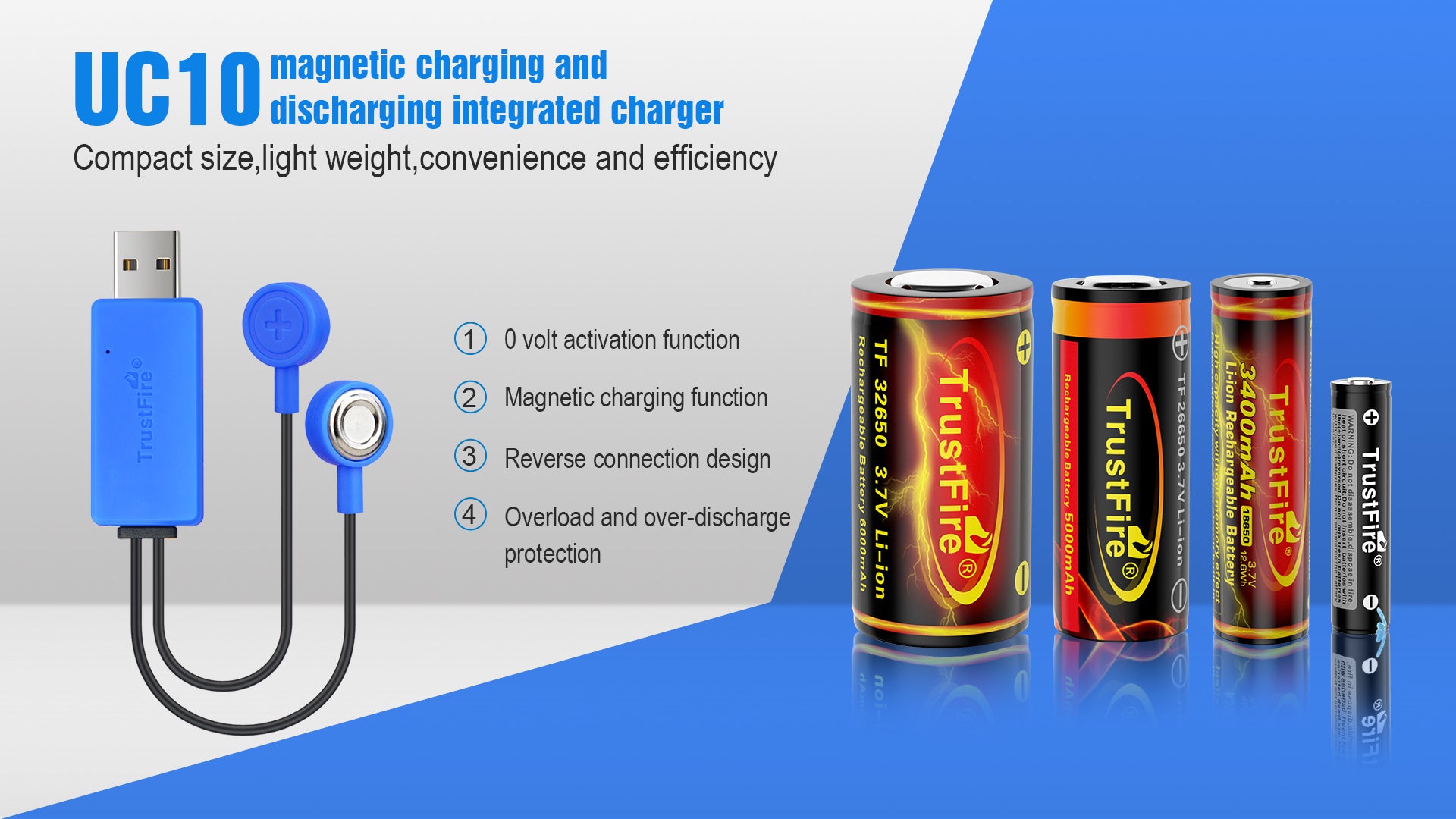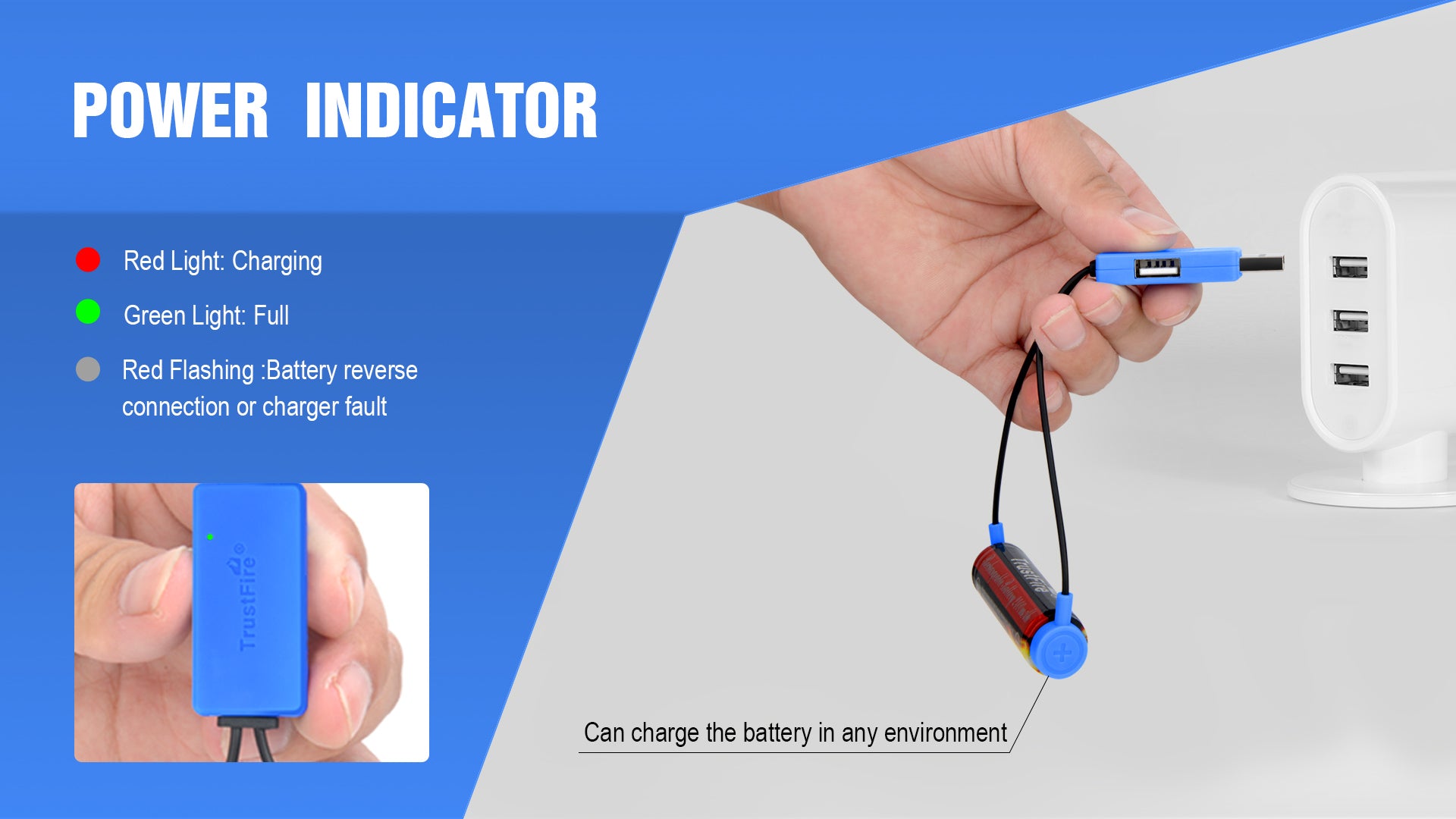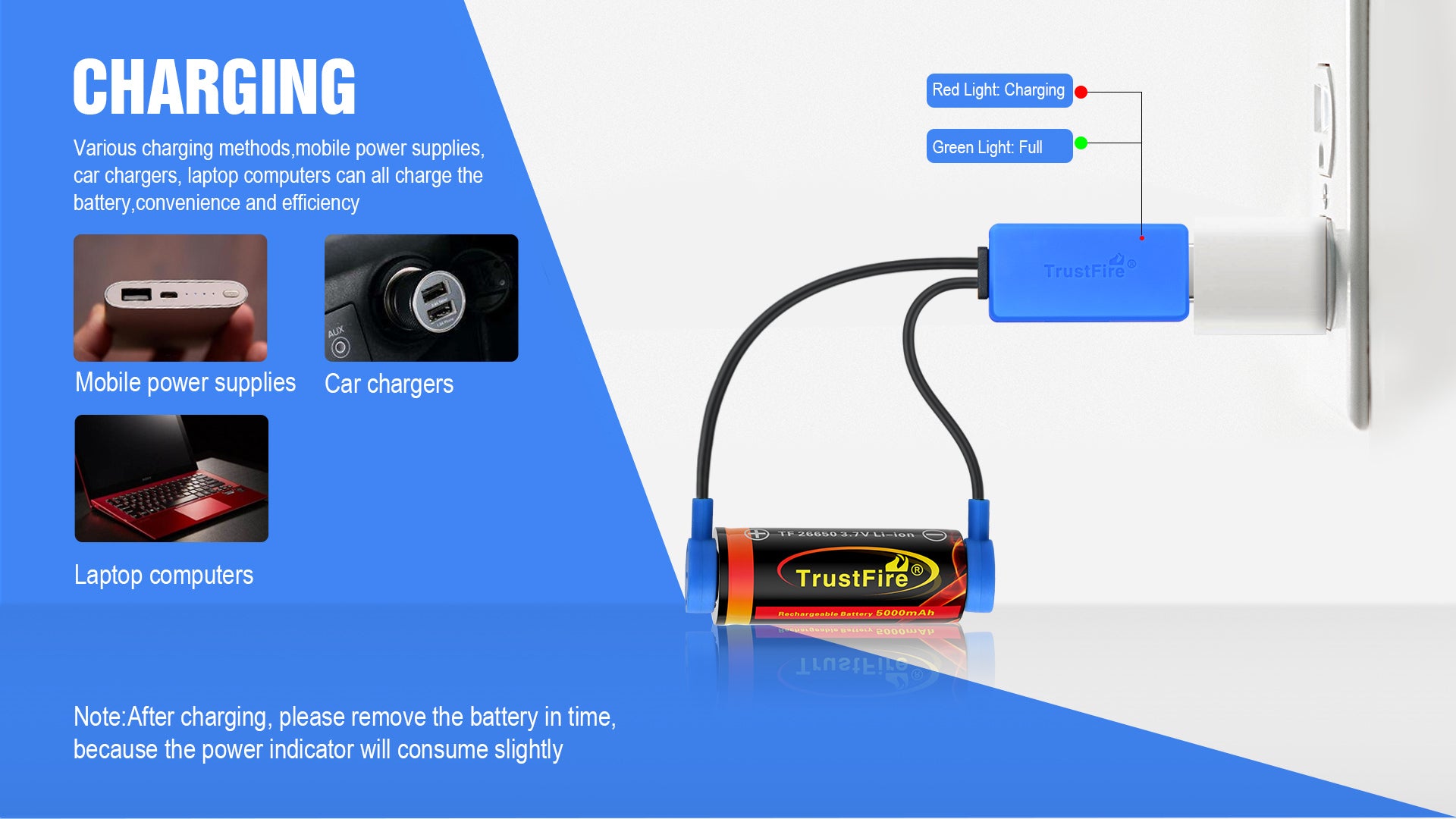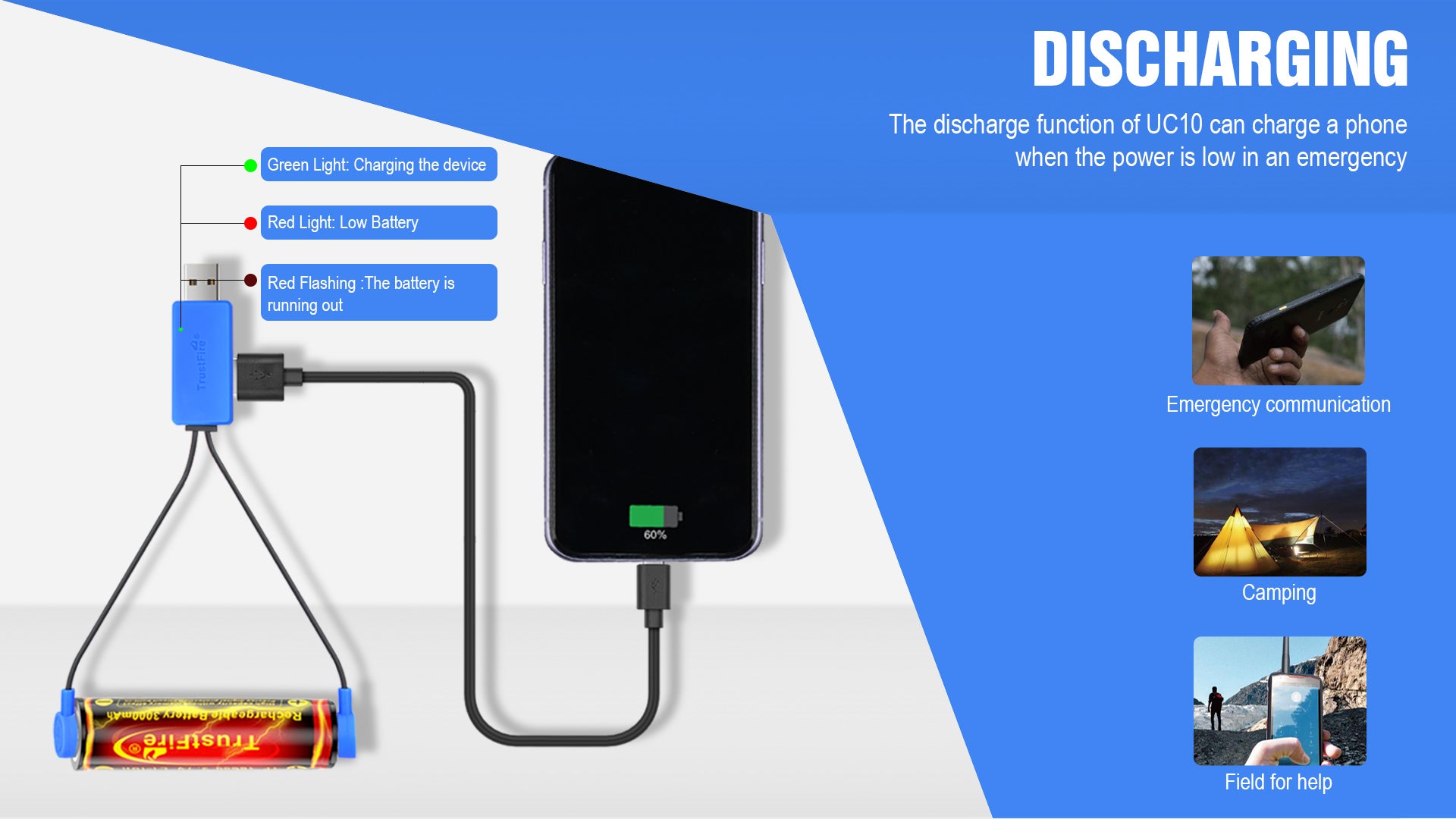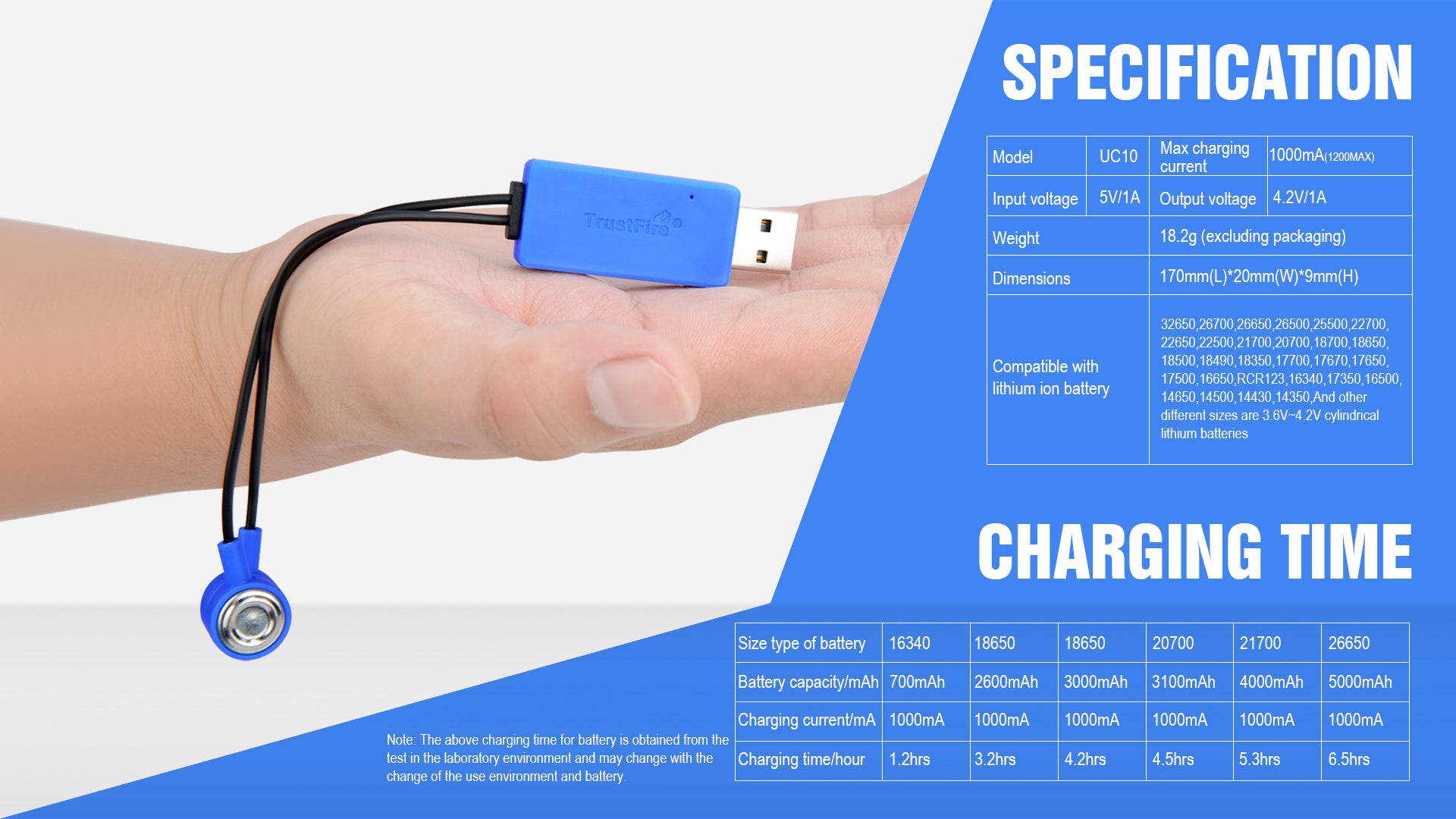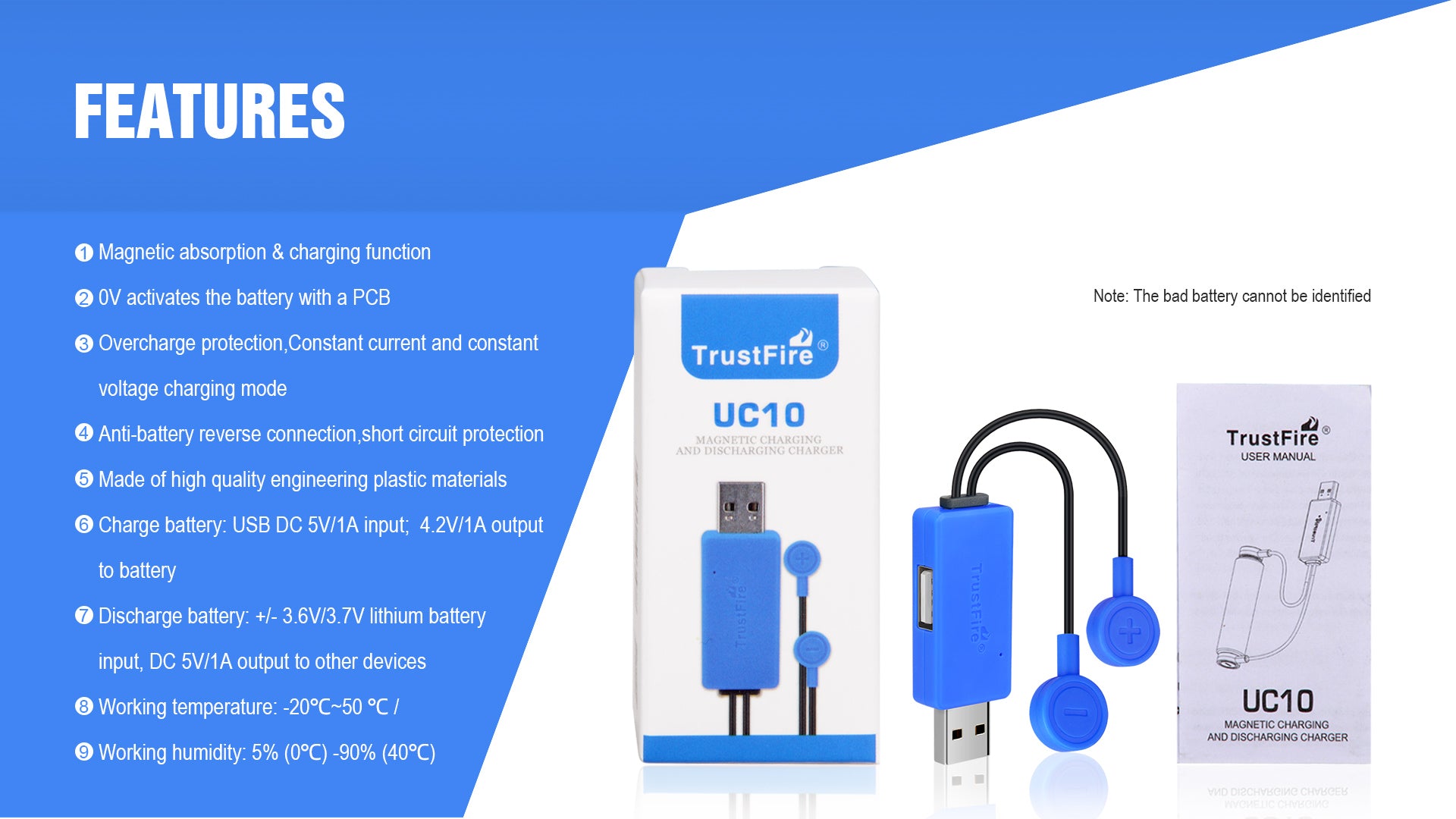 Received in advance tried works cotrrettament recommended
Excellent did the job for which I took it
Fast shipping and everything as described. Tested and everything is OK. Great Seller
Trovato ottimo e funzionale
18650 2500 IMR